GM has paused the production of its Chevrolet and GMC pickup trucks at three of its North American plants due to parts shortages.
The OEM confirmed its Fort Wayne, Indiana plant, Wentzville Assembly, Missouri plant and its Silao plant in Guanajuato, Mexico have all been affected by parts availability problems.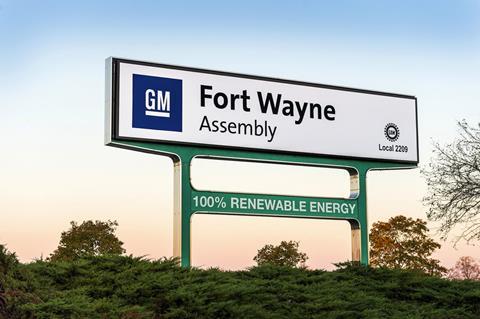 "We have taken actions at a few plants in relation to parts availability," Kevin Kelly, senior director at GM's Corporate News Relations team told Automotive Logistics. "We are working to limit the effect these actions will have on production volumes and inventory."
Fort Wayne, which builds Chevrolet Silverado 1500 and GMC Sierra 1500 models, has cancelled production for this week. Kelly said: "We anticipate resuming production beginning Tuesday, 5th September, following the Labor Day holiday." In June, GM announced a $632m investment in the Fort Wayne Assembly plant for the production of its next generation ICE trucks.
Production is expected to be less affected at the Wentzville Assembly plant, according to Kelly, who said that the plant will be down on third shift general assembly only for this week. "There is no impact to first or second shift," he said, adding that the OEM anticipates resuming production on third shift across the plant also on 5th September. The plant produces the Chevrolet Colorado and Express vehicles, and the GMC Canyon and Savana models.
The Silao plant, which also produces Chevrolet and GMC full-size pickup trucks as well as propulsion systems, will remain down until Monday, 4th September.
The production pauses come at an already challenging time for GM as it has been dealing with union negotiations through its joint venture Ultium cells with battery maker LG Energy Solution. The United Auto Workers and Ultium Cells have now reached a tentative agreement on wages, according to the Detroit Free Press, that would provide an immediate wage increase across the board.