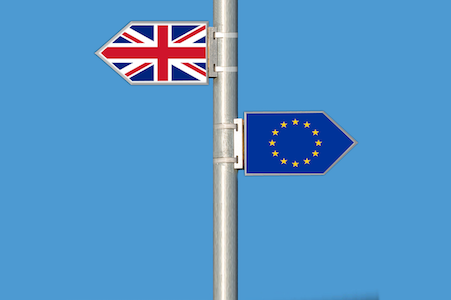 British vehicle transporter ECM has expressed concerns about implications for the automotive industry should the UK exit the European Union (EU) without an agreement on October 31.
The no-deal scenario is one of the options being discussed by candidates for leadership of Britain's governing Conservative Party. The general membership of the party will elect the leader with the result to be announced on July 22.
"We expect a slight increase in volume in the run up to the latest potential hard Brexit date of October 31," an ECM spokesman told Automotive Logistics.
"This is due to industry participants who may decide to proactively manage their risk of WTO [World Trade Organization] tariffs under a worse-case hard Brexit departure from the EU at Halloween.
"November and December could be challenging from a volume perspective, as this is always a seasonally quiet, low-volume period."
He was speaking after the company, which is based in Carlisle, experienced higher-than-expected volumes in retailer delivery contracts during April, the month after the originally intended Brexit date of March 29.
"This enabled our team to re-deploy spare capacity from UK plant clearance activities to our UK retailer delivery contracts. Furthermore, ECM commenced some new contracts in April, which provided further assistance in managing capacity.
"Nevertheless, we are acutely aware that future declines in volume, may be somewhat more challenging to manage, and for this reason we remain vigilant."
His comments were made against the background of some car plants having planned annual shutdowns in April to mitigate against any supply chain disruption caused by the UK's departure from the EU as first planned. In the event, exit was postponed to October 31.
Car output slumped 44.5% year-on-year in April to around 71,000 cars, primarily because of the Honda and BMW production breaks, according to sector body, the Society of Motor Manufacturers and Traders (SMMT).
April was also the 11th consecutive month of decline for British car production, largely because of slowing international demand. Nevertheless, Brexit-related uncertainty has had a significant impact on the UK's automotive businesses, said the SMMT's CEO, Mike Hawes.
"We can expect to finish 2019 around 10% down on last year's production numbers. But the picture would obviously look considerably different in the event of a 'no deal' Brexit," he added.
ECM found its business in May to be in line with expectations and June is anticipated to be reasonably busy, especially as it marks the end of a quarter and half year.
The company's customers include Honda, BMW, Toyota, Nissan, Jaguar Land Rover (JLR), Vauxhall, Mercedes-Benz, Ford, and the VW Group. At the start of the year, ECM said its 500-plus bespoke 11-car capacity transporters were projected to deliver 1.3m new and used vehicles in the UK this year.