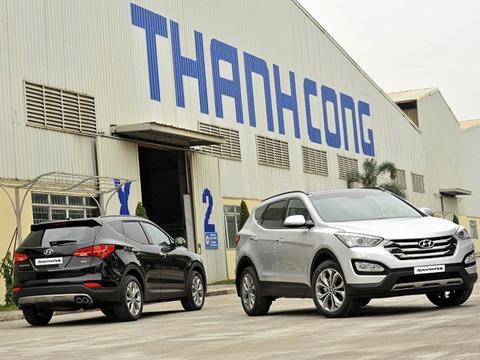 Hyundai Glovis has set up a division in Vietnam and will begin by transporting inbound automotive parts to its parent company Hyundai Motor.
Hyundai Motor has a joint venture assembly plant in the country with Vietnamese company Thanh Cong. The business, which is based in Hanoi, is the first foothold for the logistics company in South-East Asia.
Earlier this year, Hyundai signed a joint venture with Thanh Cong to boost sales in the country. Hyundai said it wanted to sell 100,000 vehicles in Vietnam by 2020. Hyundai Thanh Cong Manufacturing Vietnam is assembling models including the i10 mini car, the Accent subcompact, Elantra compact, and Tucson and Santa Fe SUVs.
In 2018, sales of Hyundai passenger cars in Vietnam reached 56,000 vehicles, accounting for 22% of the passenger car market in the country.
Hyundai Glovis also said it will set up a sales office in Ho Chi Minh next year and provide logistics services for non-automotive sectors, including the textile and cold chain markets.
This year it has set up new operations in Shenzen, China and in the Indian cities of Delhi and Mumbai. It also established new business in the US state of California.