The European road transport arm of South Africa's Imperial Logistics has greatly increased its business with Dutch independent car manufacturer VDL Nedcar following renewal of a contract.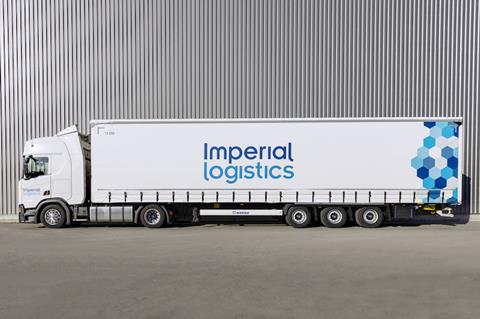 Imperial, which has worked with VDL since 2014, will now handle round trips of automotive parts between the company's plant at Born (Netherlands) and southwest Germany, as well as increase the existing number of round trips between Born and southern England.
Services will be operated using dedicated tractors and trailers, supplemented when required with capacity on Imperial's shared-user vehicles operating to and from the UK.
To accommodate the additional work, Imperial is adding 20 vehicles to its fleet, and employing more drivers and a transport coordinator. Up to 40 trucks and 115 trailers will be deployed on the contract at any one time.
To enable fast turnarounds and efficient use of vehicles and space, Imperial Logistics trailers are positioned at the Born plant's trailer yard so full units can be dropped for unloading and empty units taken away immediately.
All shipments and vehicle movements will be coordinated through a central control tower which will receive real-time location information from GPS trackers installed on all trailers, supplemented by comprehensive vehicle telematics. In the event of deviations from planned routes or schedules, the system will generate automatic alerts.
Imperial said: "The control tower and its state-of-the-art transport management system will give VDL Nedcar total visibility over all aspects of its road transport operations, while providing a single point of contact for its suppliers as well as Imperial Logistics' drivers and service partners."
The vice-president commercial road at Imperial, Srecko Muehling, said: "A key to the successful renewal and extension of our involvement with VDL Nedcar has been our control tower concept coupled with our sophisticated systems, and the large scale of our automotive logistics operations and fleet resources.
"Together, these enable us to provide timely information, and respond urgently to short-notice fluctuations in volumes, while utilising vehicle round-trip capacity more efficiently, so maintaining tight control over customers' costs."
He also commented: "We are very grateful for the confidence which VDL Nedcar has shown in us. This doubling of our responsibilities for them is a flattering endorsement of all the hard work our team has put into this contract since 2014. We look forward to playing an even larger role in the future efficiency of their operations."
VDL, which describes itself as the only independent car manufacturer in the Netherlands, builds four models for BMW.