JCB has signed two major contracts with logistics providers Maersk and Unipart Logistics for global parts management.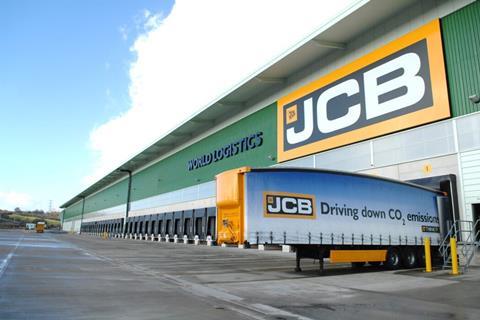 The machinery and equipment maker has made Maersk its global lead logistics provider (LLP). The company will provide end-to-end supply chain management services and establish a global control tower in the UK as well as three control towers in the US, China and India to provide multimodal cargo services across ocean, air, road and rail. Maersk will also provide consolidation and customs services for JCB across various locations.
JCB has also signed a five-year contract with Unipart Logistics to run the JCB World Logistics warehouse in Staffordshire, UK. Maersk will be responsible for managing the Unipart operations in the UK. The contract will start in early 2023.
"JCB's business is going through a period of unprecedented growth around the world and as we grow, keeping production lines supplied with parts and components on a just-in-time basis is imperative," said Mark Turner, chief operating officer at JCB. "The appointment of Maersk Logistics as JCB's global lead logistics provider, along with Unipart Logistics, will bring about a transformation in our global supply chain operations and support our manufacturing growth plans."
As well as managing the main parts warehouse, which includes it providing a new warehouse management system (WMS), Unipart Logistics will manage off-site warehouses and packer operations. It will also handle in-plant logistics at JCB's manufacturing sites and provide a 30-vehicle transport fleet for parts movements.
"Unipart is very pleased to be awarded this important contract to work in partnership with Maersk to deliver supply chain excellence across the globe to support JCB's success and growth plans," said Ian Truesdale, managing director of Unipart Logistics.
He went to say the company's expertise across manufacturing and production supply chains, along with its proprietary system for continuous improvement, The Unipart Way, would enable it to delivery sustainability targets across JCB's UK operations.