Volkswagen is to start shipping gearboxes made at its components plant in Córdoba, Argentina, to its Autoeuropa assembly plant in Portugal. Containers are being shipped from the Argentine port of Buenos Aries to the Portuguese port of Sines for onward shipment by road to the plant in Palmela.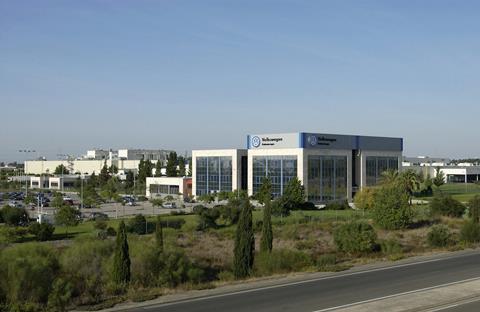 The Córdoba plant produced about 674,845 gearboxes in 2019, from which over 95% were exported.
This brings to three the number of domestic ports in Portugal handling inbound material and outbound volumes of cars: along with the port of Sines, VW is using the port of Setúbal for 80% of its vehicle exports, as well as the port of Leixões for inbound parts.
Currently only 30% of imported components arrive by ocean, with some consignments dropped off at the port of Leixões for onward shipment to the Volkswagen Autoeuropa plant by road.
With regard to finished vehicles, in 2019, some 185 car-carrying vessels handled VW's output in Portugal, with all exports channelled through the Setúbal. The remaining 20% of cars are transported by road.
For the movement of vehicles between the plant and the port, last September VW reintroduced a rail connection to supplement road haulage.
It has also been revealed that, since 2018, when popular protests disrupted logistics supply chains across France, VW Portugal set up alternatives. As of September 2019, if the route across France is compromised, components from suppliers in central and eastern Europe are picked up by a freight forwarder, who then takes them to a consolidation centre, from where they are driven across the continent to the port of Savona, in Italy. From there, they are shipped by ro-ro vessel to the port of Barcelona. From there the parts are taken by road to Palmela, although a rail alternative is now being looked at.