Widespread shortages in range of materials used to make cars are impacting production but OEMs and suppliers are responding by accelerating the development of alternative closed-loop supply chains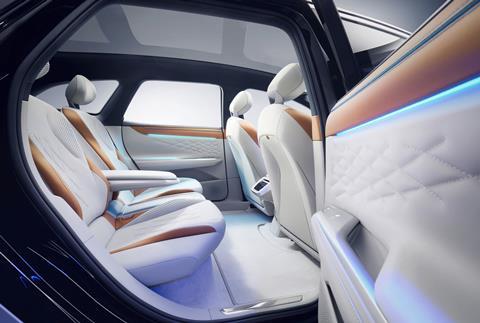 Shortages in electronic components and semiconductors are costing OEMs dear in production and logistics. Losses in output are likely to impact overall new vehicle sales volumes as well. However, headlines around semiconductors and computer chips can miss the fact that many other commodities are currently in short supply, from leather and fabrics, to steel and rubber.
These supply chain issues may not be shutting down production lines but they are likely to hit the bottom line of many manufacturers with significant price increases. That is leading to a serious rethinking of many current supply chains. OEMs are already making more use of control towers, asset tracking and other data, as well as digital tools to improve visibility of the supply chain. However, manufactures are also looking at changes in sourcing, including having additional supply options, or new alternatives altogether.
Visibility of human rights and labour laws will also be important. Governments are increasing scrutiny across the supply chain. For example, in April 2021 Germany adopted a draft Lieferkettengesetz, or Supply Chain Act, to ensure that companies are compliant with ethical legislation, including human rights across global supply chains. The draft is expected to become law in 2023 and will apply to all companies that have over 3,000 employees. By 2024 it will apply to companies with over 1,000 employees. Other countries, including the US, are also increasing legal oversight.
To address these challenges, OEMs are looking to shift supply chains towards closed loops, in which materials can be recycled and reused, as a long-term, strategic goal.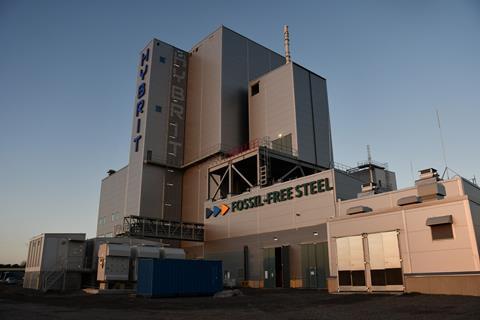 Soaring steel
Iron ore prices have risen by over 101% year-on-year (yoy). As steel is predominantly made from iron, this has led to steel prices soaring. The price of raw steel has risen by over 40% yoy. Automotive steel producers have indeed raised their prices, which in turn has led to OEMs having to shell out more for the procurement of automotive-grade steel. With over 900kg of steel used on average in the production of a passenger car, a hike in steel prices has serious consequences.
Volvo Cars has teamed up with Swedish steelmaker SSAB to develop 'fossil-free' high-quality steel. The Hybrit project is between SSAB, iron ore producer LKAB and energy firm Vattenfall and replaces coking coal, traditionally needed for ore-based steel making, with fossil-free electricity and hydrogen. The first product was delivered in August this year to Volvo Group, the first step to wider volume production, which is expected in 2026.
Mercedes-Benz has an equity stake in Swedish start-up H2 Green Steel. Founded in 2020 the company aims to produce 5m tonnes of fossil-free steel by 2030. Mercedes will begin using Green Steel in its cars from 2025.
With the 25% tariff rate quota system on steel imports into Europe extended this year, the supply of automotive grade steel in Europe is expected to continue to face shortages. Prices have risen to €1,300 ($1,520) per tonne for automotive grade steel making the search for alternative European-based steel production move into overdrive.
Hide and seek
Prices for leather and hides have risen over 30.5% yoy. This has led to a surge in prices of finished leather, making it uncompetitive with alternatives that are flooding the market, including faux and vegan leathers. Furthermore, in the Covid-19 era OEMs are selecting leather alternatives that are natural yet sustainable and enhance their environmental credentials.
Porsche has chosen Mirum, a vegan leather substitute made by Natural Fiber Welding, in partnership with tier supplier Motherson. A new 10,200 sq.m manufacturing facility for production of Mirum, made 100% from plants, will begin production in 2021 in Preoria, in the US state of Illinois. Motherson Sumi Infotech and Designs, a subsidiary of Porsche supplier Motherson, also has a manufacturing base in Chicago, Illinois. The product was chosen by Porsche in 2020 following a pilot project under the European initiative, Startup Autobahn, which saw Porsche use Mirum as trim in the door of the carmaker's Taycan sports car.
In July, BMW's venture capital fund, BMW i Ventures, also announced an investment in Mirum to scale the production of the alternative, natural leather material for commercial roll-to-roll production. Further to the investment announcement, BMW has announced that it will form a strategic partnership with Natural Fiber Welding for use of the materials developed by the company in its vehicles.
"Natural Fiber Welding has developed an innovative process of converting plants into all-natural, 100% recyclable material that mimic all the properties of traditional leather, yarns and foams. Having a scalable, cost-competitive alternative to leather with premium qualities is key to further advancing the decarbonisation of the automotive industry," said Kasper Sage, managing partner at BMW i Ventures.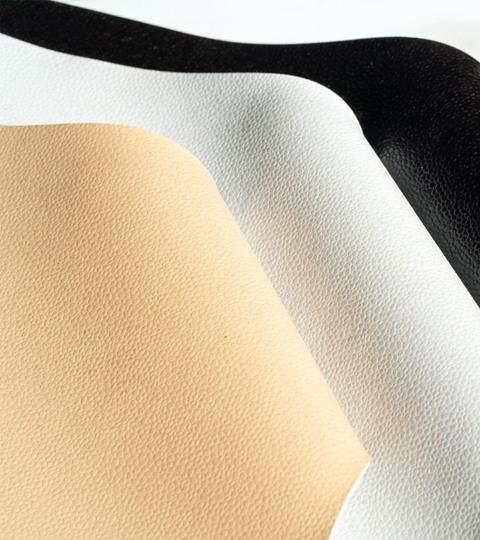 Meanwhile, Volkswagen has introduced AppleSkin, an alternative to leather as seat cover material, in the ID Roomzz concept. AppleSkin or Nuuwai is a product made using 50% apple waste produced during the production of apple juice, and is a German start-up founded by vegan bag producer Svenja Detto. The carmaker confirmed that AppleSkin was only used in the concept, and not yet in volume production models.
Filling in the blanks
Foam, used in automotive seats, as well as in every mattress, sofa and chair is now in the throes of a price escalation. Covid lockdowns and the associated the start-stop impact on the economy have caused supply chain disruption as elsewhere. There was also an impact on production from the Artic freeze that hit Texas in February 2021, the main region of production for foam.
Foam is made using certain chemicals which are produced during the refining of gasoline. North America, for example, produces a quarter of global production of organic compounds propylene oxide (PO) and toluene diisocyanate (TDI). These chemicals are produced at just a handful of plants in the state of Texas, with one in Louisiana. The impact of the extremely cold weather shut the chemical plants producing the compounds. The result was a sudden decline in global supply of the two chemicals exacerbating the ongoing shortage at a time when demand for comfortable seating and beds was surging. Again, because of the demand fluctuations from OEMs in 2020 caused by Covid shutdowns, the automotive industry lost its position in the hierarchy to the home interiors market.
Companies that use alternative closed-loop, recycled materials for seat cushion fillers are now seeing greater interest in their products, especially from the automotive sector.
Soex recycles used clothes into fibres for automotive seat fillers. Under its subsidiary I:CO the German company and subsidiaries across Europe collect and then break the clothes to the base fibres to reuse them in industries such as automotive.
Covid-19 has increased the volume of garments discarded. As people spent more time at home, they cleared more of their old clothes out. This has meant an increase in used clothes causing a decline in prices. In 2019 exporters could get up to €600 per tonne for used clothes but because of the increase in supply, plus the closure of various ports, Covid-19 precautions and a decline in demand for used clothes in developing markets in 2020, prices have dropped to just €200 per tonne.
Meanwhile, there are companies, such as Covestro, which aim to sidestep the reliance on crude oil as a raw material to make automotive seat foam. The company is working on using carbon dioxide (CO2) as a raw material for polyols instead of crude oil.
Rubber bridge
Rubber prices have soared through the Covid-19 pandemic on the back of a surge in demand for protective gloves. This demand for gloves has not yet abated and thus the demand by the healthcare sector has usurped the pole position that the automotive sector had in the rubber supply chain. Instead, the S&P Tires and Rubber indices shows a 104.2% annual price increase as of June 2021.
Meanwhile, at the beginning of this year White Root Rot was spreading across rubber plantations in South-East Asia. That further disrupted a supply chain already hit by labour shortages because of travel restrictions on migrant workers caused by Covid-19. Rubber producers in Malaysia warned in June 2021 that demand for gloves would outstrip supply until 2023.
This is dire news for tyre makers. China has recently been accused of stock piling natural rubber, while players in the industry warn that the volume of components used in the automotive industry which rely on rubber range from basic O-Rings to larger components, such as tyres.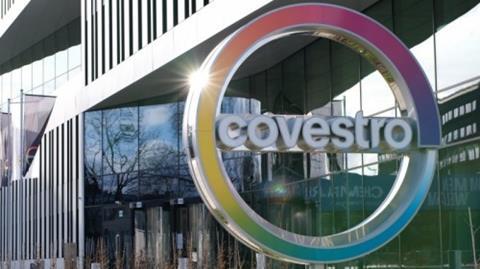 In a recent interview, Goodyear Tire & Rubber CEO, Rich Kramer, told CNBC the company had enough current rubber supplies for its tyre production despite the global shortage. European tyre maker Continental said it currently has adequate supplies, based on existing contracts with its suppliers.
"Our natural rubber suppliers have sufficient material in stock and deliver reliably within the framework of the supply contracts concluded with them," said the company.
Again, suppliers may have adequate stock for the current timeframe but replenishing the stock will be extremely difficult given the current predicament.
Recycling the tyre
Meanwhile, a number of incumbent suppliers are looking to introduce more recycling in the tyre production process.
Black Bear Carbon, a Dutch start-up, has raised €7.5m for a plant in the Netherlands to produce carbon black from discarded tyres. Carbon black is an integral filler for rubber and used extensively in products such as car tyres. The new plant will be operational by mid-2023.
Michelin announced in May 2021 that it has validated the use of Carbios' recycling technology for PET plastic bottle waste as a high tenacity reinforcing fibre in its tyres. The two companies issued a joint statement which said that the breakthrough means potentially 3 billion plastic bottles per year could be recycled into technical fibres for use in Michelin tyres.
The trend to enhance use of circular economy materials and thereby aim to reach the EU-led CO2 neutral target by 2050 has automakers scrambling to find viable options to limited natural materials. Covid-19 and the disruptions to the automotive supply chain has reinforced the importance of these alternative options to OEMs and accelerated the quest to find ways to mitigate future supply chain disruptions.
"We use many components made of recycled materials in our products, depending on the specific vehicle variant and the technical requirements," Mercedes Benz spokesperson told Automotive.
In 2020, Daimler entered into a partnership with the bioplastics manufacturer UBQ Materials via the innovation platform Startup Autobahn. UBQ Materials is a start-up from Israel that recycles household waste and uses it to produce a new material that is 100% recycled and 100% recyclable. The automaker aims to use this in series production of bumpers.
In fact, Startup Autobahn boasts 380 pilot projects that connect start-ups in the automotive industry with OEMs and tier suppliers. Already OEMs such as Porsche, Hyundai and Mercedes-Benz, as well as tier one suppliers such as Webasto, Motherson, Faurecia and ZF Friedrichshafen, are partners in the initiative, which is pushing disruptive thinking to accelerate the development of alternatives to existing materials.
The various pressures on the material supply to the automotive industry, exacerbated by supply chain pressures caused by Covid-19, have forced OEMs and suppliers to look hard at these alternative methods of sourcing. Initial raw material shortages which in normal times would be matched with increased production are no longer easily rectified. These constraints are now magnified, and the disruptions form a bullwhip effect across the supply chain. To mitigate the future impact of this supply chain disruption, the quest to find alternative closed loop, circular economy materials is imperative.
Examples of recycled and sustainable materials in vehicles
| Made from | Product | Used for | Models |
| --- | --- | --- | --- |
| recycled polyester from PET bottles, t-shirts | Dinamica | seats | Mercedes EQ C 400 |
| recycled polyester from PET bottles, t-shirts | Dinamica | seats | Mercedes Vision EQS |
| recycled polyester from PET bottles, t-shirts | Dinamica |   seats | Porsche Taycan |
| recycled polyester from PET bottles, t-shirts | Dinamica |   seats | Mercedes AVTR concept |
| recycled polyester from PET bottles, t-shirts | Dinamica |   seats | Corvette C8 Stingray |
| recycled polyester from PET bottles, t-shirts | Dinamica |   seats | Volkswagen ID 3 |
| recycled polyester from PET bottles, t-shirts | Dinamica |   seats | Jeep Grand Wagoneer |
| recycled polyester from PET bottles, t-shirts | Dinamica |  seats | Audi Q2 |
| recycled polyester from PET bottles, t-shirts | Dinamica | seats | Land Rover Defender |
| recycled polyester from PET bottles, t-shirts | Dinamica | seats | Volkswagen ID 4 |
| olive tanned 'leather' | Puglia | seats | Volkswagen Touareg |
| recouped polyester from PET | Carpet | carpet | VW all models |
| regenerated nylon from landfill, fishing nets | Econyl | floor | Mercedes EQS |
| recycled plastic |   | ducts | Mercedes EQS |
| sustainable aluminium | ASI | bonnet | Mercedes EQS |
| leather replica | ARTICO | seats | Mercedes AMG GT |
| recycled polyster microfibre | Dinamica | seats | Mercedes AMG GT |
| regenerated nylon from landfill, fishing nets | Econyl | trim, floor mats | JLR next gen cars |
| regenerated nylon from landfill, fishing nets | Econyl | trim, floor mats | Lynk & Co |
| durable wool | Kvadrat | seats | JLR Range Rover Evoque |
| durable wool | Kvadrat | seats | JLR Jaguar I-PACE |
| recycled ocean plastic | Bcomp | interior panel | Volvo XC60 |
| natural fibres (not food) | Bcomp powerRibs | interior panel | Volvo XC61 |
|   | Bcomp | interior panel | Polestar |
| plant based leather | Mirum | interior trim | Porsche Taycan |
| natural plant fibre kenaf plant | Kenaf | instrument panel cover | BMW i3 |
| recycled aluminium from household appliances | Reality | body panels | Jaguar XE |
| upcycled tyres carbon black | Black Bear | tyres, panels |   |
| recycled seat belts, textiles, PET bottles | Filatures du Parc | seat fabric | Renault Zoe |
| eucalyptus tree wood fibres | Tencel | interior upholstery | JLR Range Rover Evoque |
| apple skin made into leather | Nuuwai AppleSkin | seats | VW ID Roomzz (concept) |
| pineapple made into leather | Pinatex | floormats | VW Skoda Vision RS |
| ocean plastics upcycled | Ecoalf |   | Volvo XC60 |
| recycled clothes | Soex | seat filler | |
| | | | |
| | | | |
Source: Automotive from Ultima Media