The European car market was expected to be one of the hardest hit regions because of the shutdowns caused by the coronavirus but the UK, France and Spain actually performed better than expected in July, with positive gains on the same month in 2019. While Italy and Germany showed declines, the results still amounted to a positive recovery from what was a dire situation between March and May (see table).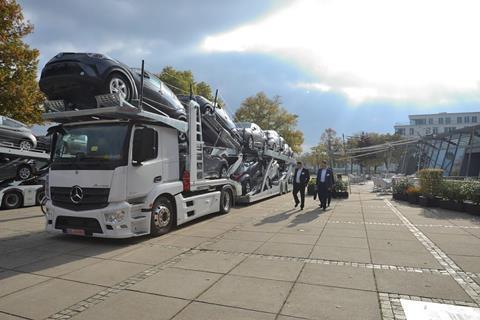 This bounce-back is the result of pent-up consumer demand and automotive stimulus packages from national governments, especially France and Spain, combined with attractive discounting and finance deals from the OEMs. The question is, can the bounce-back be sustained? What happens when the economic realities of mass unemployment and sharp GDP contraction really begin to bite in the latter half of 2020? And what are the longer-term implications beyond 2020?
All of these questions are answered in our brand new Insight Plus report: Global new vehicle demand forecast 2020-2030


European

Vehicle Sales July 2020 vs. July 2019

Country

Passenger vehicles

Light vehicles

Germany

-5.4%

-4.9%

UK

+11%

+10.6%

France

+3.7%

+3.6%

Spain

+1.1%

+1.3%

Italy

-11%

-10.8%
Electric future
The sales recovery in July does indicate an underlying strength and resilience in the European automotive market. It suggests that despite the economic challenges, consumers are still willing and able to purchase big-ticket items. That sentiment is central to the recovery of the industry.
On the supply side there will undoubtedly be short-term pain and businesses are likely to fail all the way along the supply chain. However, European market fundamentals are still solid. For OEMs, this recovery means that inventory levels will soon be reduced to normal pre-Covid levels and plants will need to ramp up production to relatively normal levels, though that may prove challenging given the social distancing measures that have been put in place to protect employees.
Another positive sign in the sales data gathered during the Covid-19 crisis is that electric vehicles continue to outperform in the market. In the first half of 2020 sales of electric vehicles and plug-in hybrids jumped by over 40%, whereas overall vehicle sales dropped by -38%. The acceleration in the take up of electric vehicles across the European vehicle market is very positive for the industry given the massive investment that has been made in low- and zero-emission powertrain technologies.