North American vehicle hauler Jack Cooper is seeing rapid growth for services in Mexico and the most dramatic shift in its service strategy since it started operating there 25 years ago.
At this year's Automotive Logistics and Supply Chain Global conference in Dearborn, Michigan, Jack Cooper's executive chairperson, Sarah Amico, said the company had opened five locations in Mexico this year and added 12 new customers. It is also now looking at providing intra-Mexico car haulage services for the first time.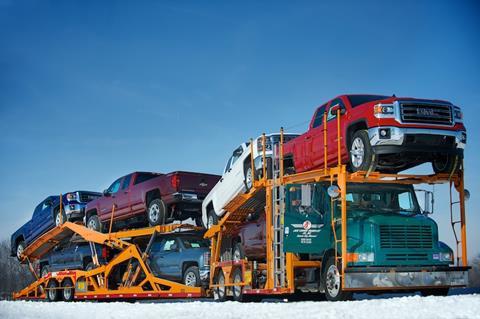 Jack Cooper is working closely with Mexican state-run rail provider Ferromex on the provision of haulaway services at the railheads and together they are responding to the need for new locations to provide much needed extra capacity for volume moves, according to Amico.
"[Ferromex] is developing an additional location to help increase the flow of products north to the US and we have been partnering with them on that for the last year or so," she said. "That should open early next year."
Jack Cooper is also supplying emergency labour at the locations at which it provides backhaul services for third party logistics companies. Amico said the demand for that labour has been extraordinary.
"We have provided between 700-900 employees on the spot just-in-time to fill some of the labour needs at locations we serve in Mexico," she said.
Original approach
These developments are only part of what Amico forecasts as a flourishing of non-traditional ways of operating for finished vehicle logistics providers in Mexico (and wider North America).
"That could include anything from working together to finance equipment and meet [capacity] needs to outright partnering on certain ventures," said Amico. "The reality is that short-sea is tapped out, there is inadequate warehousing, and inadequate rail capacity both cross border and for intra-Mexico. From the car-haul side it has been really challenging."
WATCH FURTHER COVERAGE FROM ALSC GLOBAL 2023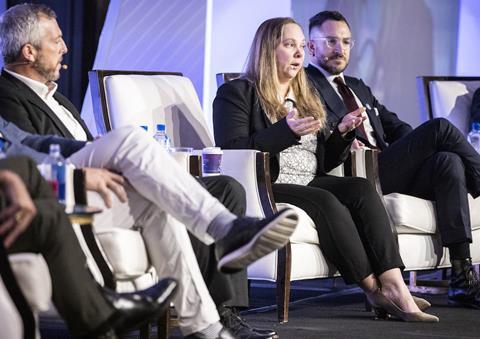 According to Amico it is time for logistics providers to roll up their sleeves and problem-solve together, and that involves a level of experimentation that hasn't been seen in the sector in its 95-year history.
"Now is the time for us to put the biggest and boldest ideas on the table and try new things," she told delegates. "Some of them might not work and that is ok, as long as we're iterating rapidly, learning from any failures along the way, and honing that process until we can get the right combination in Mexico.
North of the border, in August this year Jack Cooper bought the assets of Moore Transport. That included 240 tractor-trailer units which it said would "significantly enhance" its footprint along the US east coast and mid-west regions. The company will also be adding a new Owner-Driver programme, expanding its Teamster driver workforce.
Learn more about automotive developments in Mexico at Automotive Logistics Mexico, which takes place between December 5-7, 2023