Atlanta-based finished vehicle hauler Jack Cooper Transport has entered into a definitive agreement to acquire the assets of Moore Transport, a car carrier firm based in Tulsa, Oklahoma.
As part of the deal, which is expected to close on 11th August, Jack Cooper will deploy Moore's car haul equipment to service its major OEM customers, including around 240 car carrier trucks. Jack Cooper said the acquisition will "significantly enhance" the logistics firm's footprint along the East Coast and within the Midwest region.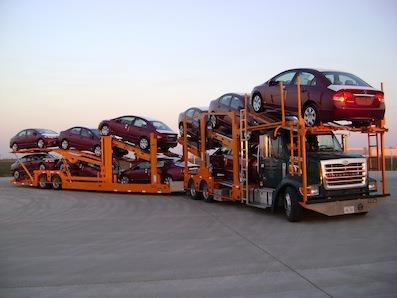 Jack Cooper has been buying new vehicle transporters in recent years, following the parent company having to file for bankruptcy. In 2019, Jack Cooper Ventures (as it was then named) filed under Chapter 11 bankruptcy protection with its 18 subsidiaries at the US Bankruptcy Court in Atlanta on 6th August. Its new owner, Solus Alternative Asset Management, pledged to invest at least $20m a year in a new fleet of 100 vehicles per year through to 2023. In November of the same year, Jack Cooper said it had "successfully completed" the restructuring process. The company extinguished around $350m of debt and permanently removed $2 billion of underfunded pension liability.
"Jack Cooper is the second largest motor vehicle carrier, and the largest carrier with a unionised workforce, in America," said Sarah Riggs Amico, executive chairperson, Jack Cooper. "We are honoured to be working with, and acquiring the assets of, a company like Moore Transport."
She added that under Gary Moore's leadership as CEO of Moore Transport, the company provided "stellar service, while maintaining a superior fleet and an excellent workforce".
Moore, who owned multiple Ford dealerships in North Texas and Oklahoma before starting Moore Transport, said: "Jack Cooper sets the standard for innovative and exemplary service in our industry. When Moore Transport was approached by Jack Cooper, we were thrilled to find shared values and operational synergy. We trust that they will be an excellent steward of our equipment, our workforce and our legacy."