Jaguar Land Rover (JLR) plans to build a global aftermarket parts distribution centre (PDC) in central England to serve about 80 markets worldwide and meet JLR's long-term business needs for parts distribution throughout the UK and other western markets.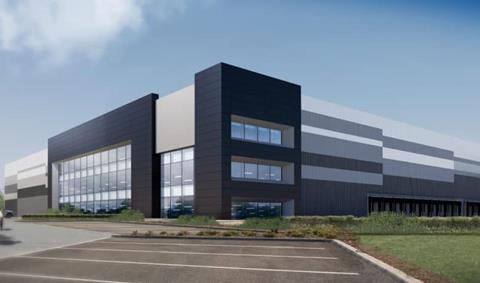 Construction of the new base, earmarked to be built beside the M42 motorway in Leicestershire, is subject to planning permission from the local authority.
The new base consisting of five units set on a campus of around 273,000 sq.m will consolidate existing facilities and improve efficiency for the flow of parts, said property developer IM Properties (IMP), which is assisting the carmaker in the project.
The local authority is due to consider the proposed PDC on September 3. If permission is granted, it is anticipated that site development will begin in the second quarter of next year, with the first unit finished in May 2021, said IMP
JLR will begin transferring operations to the new facility in early 2022 with full completion by early 2023.
Kevin Ashfield, UK development director at IMP, said: "There are very few sites in the UK which could deliver this scale of development in the right location for Jaguar Land Rover.
"We believe the proposed planning application puts forward a high-quality, sustainable scheme will have huge economic benefits for the local area and retain an important element of the Jaguar Land Rover business in the region."
He added: "We're naturally extremely pleased to be bringing this opportunity forward in the [English] Midlands, working with such a prestigious company as Jaguar Land Rover and retaining jobs in the region, contributing towards its long-term economic growth."
This year's Automotive Logistics UK conference will take place on 4 December at Castle Bromwich, the home of Jaguar.