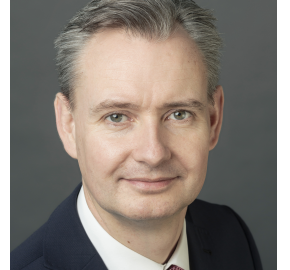 Dr Klaus van Marwyk (pictured) has been appointed chief financial officer (CFO) at Schnellecke Logistics. As head of department, he will be responsible for managing purchasing and accounting at the company's headquarters in Wolfsburg.
Dr van Marwyk was most recently senior partner at global consultancy, Roland Berger, where he was in charge of international transformation projects, focusing on automotive and logistics. After starting his career in finance at Ford of Europe from 1998 to 2004, he was CFO at Offergeld Logistik from 2011 to 2014.
"We are delighted to have gained Dr van Marwyk as a proven expert for top management. With his proven financial expertise in the automotive and logistics sectors, he is an ideal addition to our team," said Schnellecke CEO, Nikolaus Külps.
The Schnellecke Group has more than 17,000 employees and provides services including transport and warehousing, sequential order picking, plant supply and container-compatible packaging logistics.