The Slovenian port of Koper currently has two sites already under construction but will soon start work on a third in order to expand storage capacity. The extra site is to be a vertical storage facility developed by Gic Gradnje and business partner Pro-Concrete, which won the contract from the port authority, Luka Koper.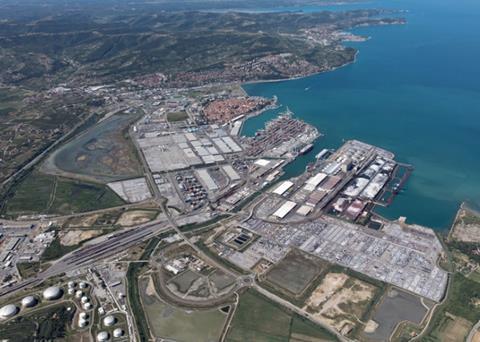 Koper has said that finished vehicle handling remains one its most strategic traffic groups and therefore it needs to increase storage capacity for vehicles to maintain competitive advantage.
The company told Automotive Logistics earlier this year that the decision to add a second garage was driven by a need to make better use of the space available, plus demand from OEMs for covered parking lots.
The installation, costed at €19m ($21.3m) when initial approval was granted in 2017, will offer 6,000 storage spaces and boost annual throughput at the port to 162,000 vehicles.
The other two projects already underway include a new berth for ro-ro vessels at the car terminal and a rail connection.
In 2018, Koper handled a total of 754,409 vehicles (up 2%), of which 326,490 were inbound and 427,919 outbound. In terms of volumes, the port currently ranks third in the Mediterranean behind Valencia (820,221 units) and Barcelona (810,218 units).

For more detail on the latest volumes and developments at the European ports, see Finished Vehicle Logistics' 2019 ports survey.