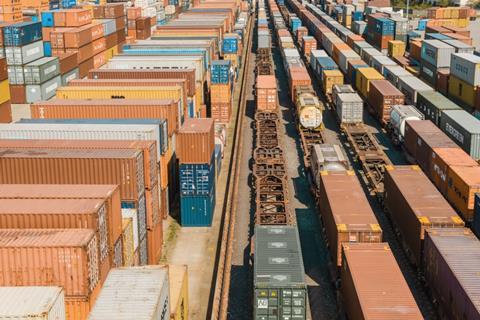 Austrian logistics provider cargo-partner says it is making western and central China more accessible to automotive clients by using a new block train linking Chongqing to the port of Qinzhou in southern China.
Connections between the country's hinterland, home to many international manufacturing hubs of automotive industries, and the main sea ports in the east have been historically limited to road or barge transport.
With the Chinese government developing a land-sea corridor, new and more convenient options are opening up, said cargo-partner.
The Chongqing-Qinzhou block train is one of them. The daily service takes two days to travel the 1,200-km route, covers 16 provinces in the country's western and central regions and connects with cargo-partner's weekly rail consolidation service via the New Silk Road to link with many destinations in Europe.
The company, based in Fischamend, near Vienna, says the new train service offers faster and cheaper transport options. Using Chongqing to Hamburg as an example, a road-seafreight journey via Shanghai currently takes around 35 days. Via Qinzhou, the lead time is reduced to about 33 days, said cargo-partner.
"Despite the fast speed, the rates per container differ only slightly from those for combined barge and sea transport, which comes with lead times of 45 to 47 days," it added.
The logistics provider also pointed out road transport has high costs, while barge transport comes with long transit times, restricted availability of space and equipment, and complete suspension of services during winter freeze-ups.
The company claims the new Chongqing-Qinzhou block train is up to twice as fast as barge transport and around 30% of the cost of road transport.
With the Chinese government planning more infrastructure development in the hinterland, cargo-partner's managing director central China, Gill Wu, said: "We are closely following the further developments along the new land-sea corridor so that we can keep providing the most efficient intermodal transport solutions."
The company has been represented in China since 2004, operates 16 offices and offers a range of air, sea, land transport, warehousing and information logistics solutions, including just-in-time (JIT) and just-in-sequence (JIS) delivery and spare parts services.