Gefco UK appointed a new managing director at the start of this year. Despite taking the helm during a stormy period, Cédric Chacon, a Gefco veteran, has ambitious plans to get the different divisions working together more closely and culture the sort of brand loyalty amongst customers that Apple is used to. Illya Verpraet reports
Cédric Chacon may be the new managing director for Gefco's UK division, but he is certainly not new to Gefco. Having overseen the launch of a new sequencing centre in Liverpool in 2017 and taken up the MD post of the UK freight forwarding business late last year, he has certainly seen all sides of the business.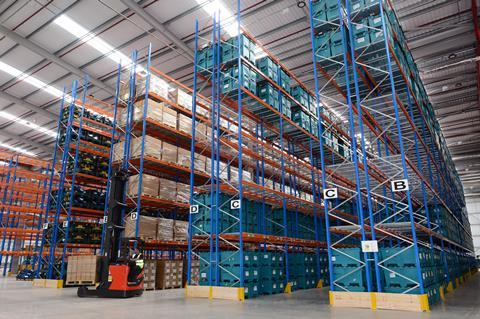 Indeed, one of his priorities (when not distracted by Brexit or Covid – more about that later) is to further integrate the different entities: air and sea on the one hand, and the overland and warehousing on the other.
"Certainly, from an internal point of view, there are some synergies to look at, especially around skill set and experience, Chacon says. "But more importantly, I want to also enable Gefco UK to offer our customers fully integrated logistics – end-to-end solutions."
Gefco offers everything from road freight with full and part loads, parcels, pallets and dangerous goods, to warehousing, pick and pack preparation and sequencing. Chacon says all that should join up with air and sea services in a seamless way for the customer, who doesn't care about the legal entities being separate.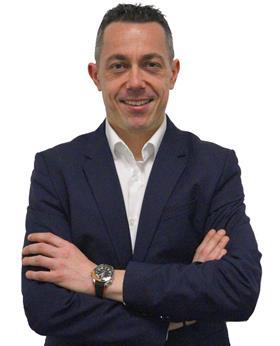 The benefits of the integration are particularly pulled into focus with Brexit, which has made customs and tax representation a much more important part of Gefco's business. One of the first tangible changes of the increased integration is that for time-critical solutions, the air and sea division manages the whole operation, rather than having it fragmented between road freight, and air and sea divisions.
Team spirit
The second area Chacon wants to work on within Gefco is the talent pool, particularly as the Covid pandemic drags on and most non-manual roles need to be carried out from home. Having worked for Gefco his entire career (more than 19 years), Chacon says he was practically born in the company and feels a sense of pride and belonging. That is something he wants to instil in new joiners as well. "We need to be a company that people would love to join," he says.
Despite IT advances, when everything suddenly changed last year, it was the "stone age of logistics" elements, the pen and paper, that pulled organisations through. Chacon saw that it was the people, their ideas and commitment, that managed to secure the supply chain.
One aspect of that is to retain team spirit despite the pressures of working from home, which can include communication woes and home educating children.
"We took the opportunity to create a bubble and in line with all the safety rules, to protect everyone around Covid to create this kind of team with social distancing and so on, because we have more space than we need in order to set that up," explains Chacon.
Dealing with a double whammy
Just in case people's commitment and adaptability hadn't been tested enough by the Covid-19 pandemic, the start of 2021 also meant the start of operations with the UK no longer part of the European Union. Unsurprisingly, it has been a steep learning curve for everyone in the industry, not helped by clarity on the final rules arriving late and in a piecemeal fashion. Just-in-time supply chains are under pressure from both Brexit and Covid, and it is the logistics and supply chain industry that has to pick up the slack, which requires better integration for more robust supply chains.
The data quality from customers and their suppliers has been quite poor, especially in the first weeks of the year, but Chacon feels this was to be expected. Gefco found the right people and trained them to deal with it. A prerequisite in doing so is good two-way communication and Gefco has been supporting that with advances in IT systems. For example, the company recently added a feature to its portal that allows the carrier, the shipper and Gefco's agents to open a chat tied to a specific job. It allows each party to easily keep in touch about the status of documents, or any issues that occur.
However, there is still a lot of work to do when it comes to data integration and connectivity. Everyone in the industry uses their own systems, so a fully connected supply chain is still a pipe dream at the moment, a problem which is drawn into sharp focus with Brexit because of the various stages goods and documents need to go through.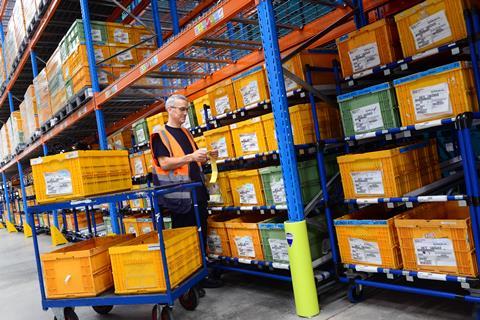 One hurdle is that 'badges' from HMRC (the UK's revenue and customs body) are needed to handle customs. The badge is a personal identification code which is used to authenticate the individual user of the Customs Handling of Import and Export Freight (Chief) system. So far it hasn't made sense for Gefco to have all the badges required, meaning that on some ports of entry it needs to use external customs agents.
This, combined with the fact that Gefco sometimes acts as the carrier and the customs agent, and sometimes as just the customs agent, means that not everything can be processed through Gefco's transport management system (TMS). Gefco has also developed its own portal to handle some of this document processing outside the TMS, allowing all stakeholders to track requests, and upload and comment on documents.
Thanks in part to such IT solutions, remote working is starting to become normal and run smoothly.
"We are now in the process of fine tuning, but we are working in a totally different and very much more positive spirit," says Chacon. "[That is] because the team is well structured and we are preparing for the future. We are just at the beginning of a new system and we need to develop it to be very much resilient and long-lasting for our customers."
The Apple of LSPs
Keeping customers informed at all times and nurturing customer relationships is key to the business being successful, Chacon reckons. Consequently, expanding those relationships is the third pillar of his plans for Gefco UK, alongside integrating the different divisions and nurturing employee engagement.
Chacon sees clear differences between the different customers and between Gefco's own suppliers. "Some of them are partners, but not all of them," he says.
On Gefco's end, that means it needs to come up with solutions to keep up with the ever-changing logistics market. It is looking into the storage and preparation of battery cells and components, charging facilities for finished vehicles. It is also catering for emerging mobility solutions and flexible car subscription programmes with Moveecar, which caters specifically for the more flexible storage and last-mile delivery needs of those models.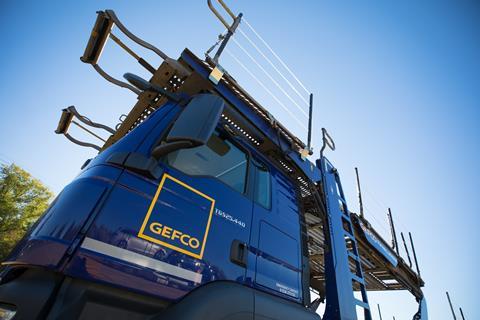 One of the biggest success stories for new products in recent years has been the sequencing centre for KSK harnesses in Liverpool, which has spawned a second location in Luton that also takes on sub-assembly (see boxout). Chacon thinks the added value of that type of service is what really drives customer loyalty.
"I think that's when we talk about customers becoming partners," says Chacon. "I would say it's certainly an area where Gefco UK has very much performed. I've seen some of our customers, irrespective of the financial or commercial element, with a really strong willingness to recommend us – either an OEM recommending a tier one to work with us, or even OEMs and tier ones who solely want to work with us."
He compares it to the iPhone. While they may be expensive, people keep buying them because they buy into the brand. "That's the kind of thing we need to create with our customers," he concludes.
Speke in sequence
One of the biggest success stories for Gefco UK in recent years, according to Chacon, has been its sequencing centre at Speke, near Liverpool, that opened in 2017. It was Gefco's second logistics facility in the UK, after its Coventry headquarters. It takes in KSK (Kundenspezifischer Kabelsatz) wiring harnesses, which are bound to the vehicle identification number of a specific car going down the assembly line, stores them and then picks and dispatches them in the correct sequence.
The facility has recently been upgraded and also hosts Gefco's training centre for its employees. Since the sequencing centre opened in Liverpool, Gefco has expanded the concept to facilities in Mulhouse, France, and Trnava, Slovakia, and a second UK facility in Luton. Chacon says that it is a concept that can also apply to non-automotive.
In Luton, Gefco is going a step further by adding build-to-sequence activities, doing some sub-assembly of components in-house, before they are despatched to Stellantis' commercial vehicle plant. In particular, it assembles fuel tanks and bumpers, which differ for the various van models in trim, badges, and whether they are painted or not.
"We respect the manufacturing process of the tier ones and we are not a manufacturer in our own right," comments Chacon. "But we have trained Gefco operators to the standard our customers want, to handle and assemble even complex components like fuel tanks, which we know is very sensitive from a safety point of view in a car."