Uber Freight, the logistics division of the ride-hailing and food delivery provider, is buying Transplace from its current owner TPG Capital for $2.25 billion. Transplace is one the largest managed transport service and logistics technology providers in North America, with a well-established offering to the automotive industry.
Uber Freight said the acquisition would create "one of the largest and most comprehensive managed transportation and logistics networks in the world". It means Uber Freight will serve more customers in the freight industry globally and expand the company's presence in Mexico, as well as expanding its business into intermodal and customs brokerage.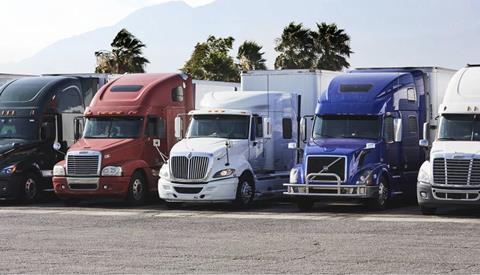 According to Uber Freight the combination of services will help reduce friction across the supply chain and enable a new era of logistics management by giving shippers access to multimodal transport services supported by Uber's robust technology and data science. The company said carriers would also have the ability collaborate directly with shippers and access multiple expanded services, including intermodal, cross-border and less-than-truckload.
"The acquisition will combine the world's premier shipper network platform with one of the industry's most innovative supply platforms, to the benefit of all stakeholders," said Frank McGuigan, CEO of Transplace. "Our expectation is that shippers will see greater efficiency and transparency, and carriers will benefit from the scale to drive improved operating ratios. All in all, we expect to significantly reduce shipper and carrier empty miles to the benefit of highway and road infrastructures and the environment."
According to Uber Freight the acquisition comes at a time when logistics is transforming to meet the needs of a market that is more volatile and complex.
"In the midst of capacity constraints and escalating transportation costs, shippers are adapting their operations at an increasing pace and looking for technology, support, and solutions that can modernise their supply chain and keep critical goods, and the economy, moving," said the company in a statement.
Uber Freight's network of digitally enabled carriers, combined with Transplace's shipper technology and operational solutions, is expected to result in a fully scaled logistics platform, built to meet both shippers and carriers where they are and regardless of the size of the business or its transport requirements.
Uber Freight's brokerage will continue to operate independently of Transplace's transport services.