Volkswagen Group has extended its contract with Unipart Logistics for aftermarket services in the UK and Ireland for a further two years. The logistics provider has been working with VW in the UK since 2018.
Unipart manages a hub for VW in Tamworth, in the UK Midlands. The 60,000 sq.m facility serves 900 retailers and trade partners across the UK and Ireland, providing parts across the VW Group brands, including VW Audi, Seat, Cupra, Skoda, Volkswagen Commercial Vehicles and the Volkswagen Group's Trade Parts Services business.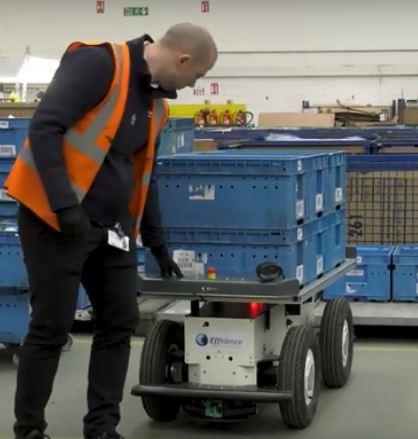 As well as managing the hub Unipart Logistics is providing network service support and bespoke services for the retailer network.
"We are proud of our strong collaborative partnership with Volkswagen Group UK, which has strengthened as we have navigated the recent challenges of Brexit and the Covid-19 pandemic," said Claire Walters, chief commercial officer at Unipart Logistics. "We look forward to continuing to deliver exceptional customer service, digital innovation, and our joint sustainability goals."
Among the innovations Unipart Logistics has introduced at the Tamworth site is the use of autonomous intelligent vehicles (AIVs), which can halve picking times for employees, reduce the physical intensity of their work and pass on efficiencies to customers, according to Unipart.
The AIVs can be set to either follow the picker as they perform tasks around the warehouse or made autonomous to take products to predetermined locations for onward distribution.
Volkswagen has reported that it is the UK's best-selling new car brand in 2021, with Audi leading the premium car segment, as well as completing the year as the overall number two best-selling brand. There was also a strong performance across the Seat and Skoda brands, according to the carmaker. VW UK also reported outperforming the car market with an increase in battery electric registrations of over 100% to 33,239 in 2021.