Renault Samsung, the carmaker joint venture producing cars in Busan, South Korea, plans to export its XM3 SUV from there to Europe in 2021, where it will be sold as the new Renault Arkana.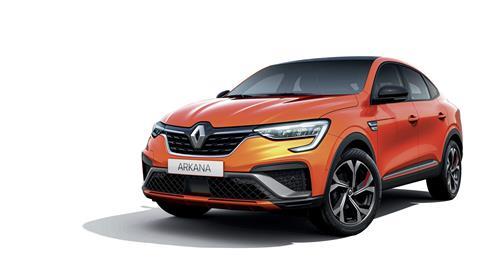 Building the Arkana in Busan is expected to help balance output at the Busan plant, which stopped making the Nissan Rogue last year. It is also expected to help Renault sales in Europe recover following the declines seen through the first nine months of the year because of the coronavirus pandemic.
The Arkana launched in Russia last year is made at Renault's plant near Moscow but that version is based on the Dacia/Renault Duster platform.
"The Renault Group has many factories throughout the world, and the industrial strategy consists of bringing together the production of vehicles with the same platform on the same site, as far as possible," explained a spokesperson for Groupe Renault.
Groupe Renault holds an 81% stake in Renault Samsung.
The Arkana also comes in an E-Tech Hybrid version combining a 1.6-litre petrol engine with a lithium-ion battery and two electric motors.
Imports of Arkana volumes to Europe will benefit from import duty reductions on finished vehicles under the EU-South Korea free trade agreement, which was formally ratified back in 2015. It was the EU's first trade deal with an Asian country.