General Motors is integrating its OnStar telematics system with connected car software provided by Motorq to offer vehicle fleet managers real-time visibility of vehicles prior to delivery.
OnStar is a subscription-based communications system that offers drivers concierge services and supports in-vehicle security, emergency services, navigation and remote diagnostics. It also has tracking and vehicle status applications for pre-delivery to fleet owners and operators, such as vehicle rental firms.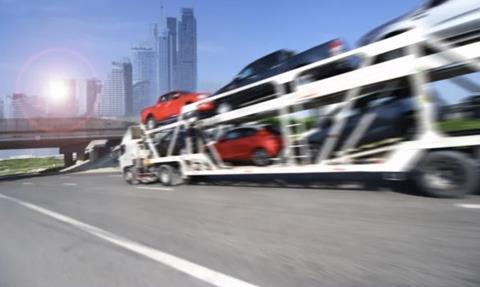 Meanwhile, Motorq provides a cloud-based platform that allows customers to accurately identify and track the location of vehicles throughout the logistics lifecycle using a web-based portal.
The accurate real-time tracking and management of finished vehicles in the outbound supply chain has advanced in recent years but is still seen as lagging behind other sectors.
According to Motorq, the process of moving volumes of vehicles from factory to customer and providing timely and accurate information about the status of their orders has been made more difficult by the work and travel restrictions caused by the coronavirus pandemic.
To address the issue, Motorq is now working with GM to use the OnStar telematics data services already present in many GM vehicles to track and display vehicle location via a private, secure web-based portal.
Fleet managers can access the status and location of all tracked vehicles at any given moment, for specific periods and under particular conditions. Those vehicles include Chevrolet, Buick, GMC and Cadillac models. In addition to the live feed, fleet managers can also receive a daily status report delivered via email, according to Motorq.
"We saw a huge opportunity to leverage the power of OnStar for an entirely new use case – helping fleet customers better track the location and status of their vehicles, many of which were mission-critical for the response to Covid-19," said Ed Peper, US vice-president at GM Fleet. "Our collaboration with Motorq enabled us to quickly solve a short-term problem and create a new long-term opportunity for our customers as well."
Arun Rajagopalan, co-founder and CEO of Motorq added: "It is said that 'necessity is the mother of invention' and Covid-19 certainly created the need for a new approach for tracking fleet vehicles. The benefits of this new approach have been embraced by fleet managers and we believe this can become the new industry standard for pre-delivery vehicle intelligence and management."