GM will be importing more vehicles from China to supply the Middle East following a re-evaluation of its sourcing strategy triggered by Covid-19, according to Sulaiman Pallak, head of purchasing and supply chain for GM Africa and Middle East.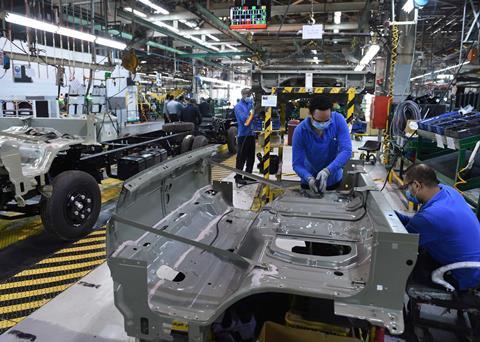 Pallak was speaking at last week's Automotive Logistics Livestream Hour – Middle East and North Africa supply chains – the route to recovery. He explained that the impact of Covid-19 started to hit sales at the beginning of April and led to a tough second quarter for the carmaker, as sales dropped across the region and the company strove to comprehend the impact on operations.
New vehicle demand in the region dropped by 25% in 2020 to 2m sales overall, with combined vehicle production down 28% to 930,000 units, data from Automotive from Ultima Media indicates.
GM saw a similar impact on its own sales. While they have begun to pick up in Q4 and imports from North America are up and running again GM has comprehensively reviewed its import strategy as part of wider cost cutting measures.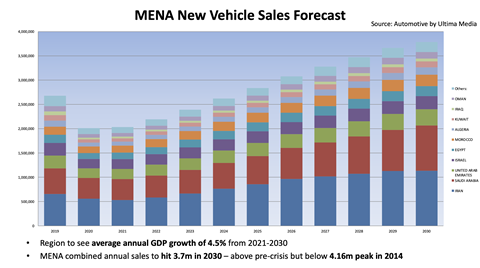 The carmaker had been importing 75% of the vehicles it sold in the Middle East from the US and Mexico, with the rest coming from China, South Korea and the rest of the world. However, GM is now turning to the joint venture plants it has in China – Shanghai General Motors and SAIC-GM-Wuling (SGMW) – to produce more vehicles for the Middle East markets, vehicles that are faster to develop, build and deliver. The carmaker is looking to more evenly balance imports from both North America and China.
Lead times for vehicles coming from North America are longer compared to those from Asia-Pacific but GM has to find ro-ro (and container) capacity for inbound vehicles from the Asia-Pacific countries. The shift also means working with regulatory and customs authorities in the Middle East, including through DP World in the United Arab Emirates (UAE), because of the change in the content and make-up of the vehicles.
Import complexity
Importing vehicles to the Middle East is a complex process as the customs union for Gulf Cooperation Council (GCC) councils is not fully functioning for automotive. In many cases, there are different customs plans, procedures and tariffs, making it harder to bring vehicles into one location and move them across borders for sale in neighbouring countries.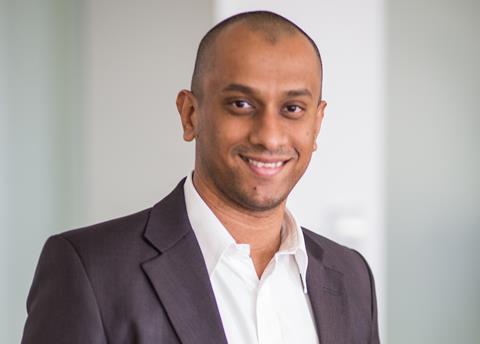 "Our import model is developed in such a way that each market has its own trade lane with our shipping carriers," explained Pallak, adding that GM has developed a logistics model by which vehicles are imported into each market according to its specific customs procedures, rather than consolidating them all in one place for onward distribution.
GM is working with a range of ocean carriers, including Hyundai Glovis and Höegh Autoliners. The contracts are structured in North America at a global level, though Pallak said that there is also selection happening at a regional level and GM Middle East works with ocean services providers on an individual basis.
The growth in sales of larger vehicles in the GCC countries, such as SUVs and pick-up trucks, means GM also has to look for larger dimensional capacity for the distribution of the vehicles within each country. Saudi Arabia and UAE have a high per capita income and vehicle penetration is in the medium to high range.
Pallak added that the rules by which certain tariffs are implemented are usually led by Saudi Arabia, followed by UAE, Oman and Kuwait. Currently Qatar is subject to a three-year old blockade by a Saudi-led coalition of countries.
Other countries in the region are also facing different tariff and custom procedures. For example, carmakers in the region are waiting to see whether a 15% tariff will be applied to the import of vehicles to Saudi Arabia as proposed earlier this year. The carmakers lobbied the government when the tariff was first announced and it has been postponed for the automotive industry at the moment, though other industries have been affected.
"Our government relations team is in discussion with the Saudi ministry to get more clarity," said Pallak. "Currently we don't have the 15% rate in automotive but there are other industries that are paying this rate. It is a very selective approach being taken by the government and it isn't very clear."
Leaner operations
The switch in vehicle sourcing at GM is part of a continuing response to Covid-19 that involves the company being leaner in its operations and on volumes on a global level, according to Pallak. The carmaker has moved to a more leaner cost structure in response to the challenging sales environment that's affecting the whole industry.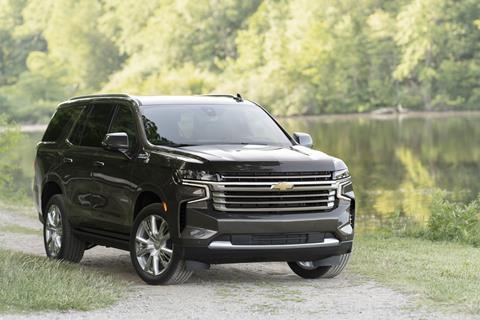 "Essentially, costs across the company were put on hold and we had to re-evaluate what our fixed costs and our operating costs looked like," explained Pallak. "This also led us to having discussions with our supplier partners to see how we could improve the cost base to be more competitive."
During the first wave of the Covid pandemic GM's plants went into lockdown and dealer showrooms and service centres in certain countries were closed down, though this was by no means consistent across the region and some operations remained open in North Africa. The subsequent re-evaluation of operations included looking at the profitability of certain products.
"We had to really look at the profitability of each of our car lines, from sedans to SUVs and trucks. We had to make those decisions very strategically" said Pallak.
Securing capacity in North Africa
GM's operations in North Africa are somewhat separate, as it makes cars in Egypt to supply the region, though it is also looking to import vehicles made by its Chinese joint ventures here. Its plant in 6th of October city has annual capacity for 50,000 currently makes six Chevrolet models – Lanos, Move N300, Aveo, Optra, T-Series and N-Series truck – and 95% of output is for local sale. GM is forecasting an uptick in sales in Egypt and an improvement in its business there. According to Pallak, further growth is also expected in Morocco.
"We are looking at securing capacity in the region," he said. "One of the things we learned during Covid was that it impacted everyone, including our logistics partners, and capacity was constrained. Now the demand is picking up."
There is plenty of room for demand to pick up after the brunt of the Covid pandemic subsides. Egypt's vehicle sales have suffered since the high of 2014 when they hit 350,000. They fell by more than half by 2017 on unstable oil prices and economic shocks, while production in 2018 was 52,000 units, but that fell to 18,000 last year.
Demand for GM in Egypt is more toward the crossover market compared to the bigger SUV and pick-up truck sales in the GCC countries. Egypt and Morocco have a low per capita income and as a result, sell more low- to medium-range vehicles than Saudi Arabia, for instance.
Looking ahead to logistics improvements, Pallak said GM was in the middle stages of a long-term strategic plan to bring better visibility to the logistics network. The Glide project (for Global Logistics Integrated Design and Execution) is a comprehensive overview of the global network and the company is working on achieving greater visibility in the vehicle distribution network by working with technology providers such as Google.
GM Middle East has also launched an innovation hub initiative. It brings together GM employees and supplier partners to recommend ideas and innovative ways of doing business.
Opportunities for electrification at GM Africa and Middle East
The development of electric vehicle (EV) sales in the Mena region is mixed, with each market at a different stage of adoption. A lot of the markets are still oil dependent, especially in the GCC, though some do see a future where EVs will play a bigger part of the vehicle parc and they are looking to developments in markets where EVs are further ahead, such as Europe and China.
According to Pallak, the UAE is MENA's EV frontrunner, with the government investing in and subsidising the necessary infrastructure, including a network of charging stations. It is also promoting subsidies for EV imports.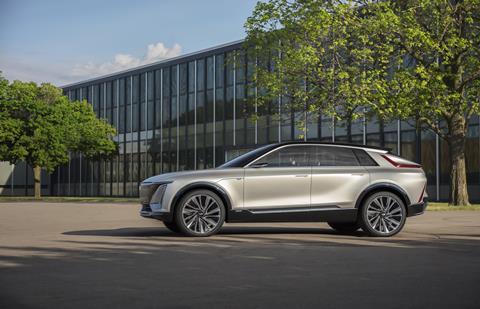 By contrast, Saudi Arabia is lagging and is more traditional in consumer preference for combustion engines. "What that means for logistics partners across the global is that the type of vehicle and technology required to bring the vehicles into the region is a challenge," said Pallak. "EVs have different needs in transportation, such as charging in the vessels, because of the battery. That demands a change in which the providers utilise their assets."
Globally GM has invested $27 billion in its EV portfolio and is planning to bring 30 EVs to market by 2025. This drive is being led by the carmaker's planning department in the US, but it has global implications.
"We are thinking of bringing in some of the vehicles to test in the region here," said Pallak. "We do have plans to bring them here and validate consumer demand."
GM's Cadillac division unveiled a show car for its first fully electric SUV, the Cadillac Lyriq, in August this year. Expected to go on sale in late 2022, the Lyriq is based on GM's next-generation, modular electric vehicle platform and driven by the Ultium propulsion system.