Volkswagen's Thomas Zernechel is retiring at the end of 2020 after 16 years as head of VW Group Logistics. He will be replaced on January 1 next year by Simon Motter, previously head of supply chain at Audi's Ingolstadt plant, who joined VW Group Logistics at the beginning of November in preparation for the new role.
During his tenure Zernechel merged logistics processes across plant, brand and group functions, with an eye on bringing greater sustainability to the company, including through the use of new technology, according to Gerd Walker, head of production and logistics at VW Group.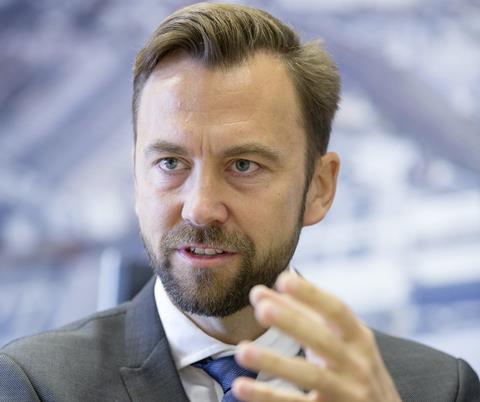 In an interview in 2017 Zernechel told Automotive Logistics that the coverage offered by digital support in VW's logistics process had significantly increased during the time he had been with the company.
"We are providing digital support for more processes [and] also moving away from monolithic mega-systems to agile micro-services tailored to the requirements of applications," he said. "The decisive factor is a uniform database – our system 'backbone'. This means that data are held in one location and can be accessed from various points throughout the process."
In terms of sustainability, Zernechel was most recently behind the initiative to switch all of the material, parts and vehicles VW moves in Germany with state-run rail provider Deutsche Bahn (DB) to 'green electricity' by 2021. He also led the move in June to ship almost 5,000 VW vehicles from Germany to North America using a Siem Car Carriers ro-ro vessel powered by liquified natural gas (LNG).
Walker also noted Zernechel's leadership in logistics through the disruption caused by Covid-19. Volkswagen has increased its use of online simulation tools to enable its supply chain experts to work with suppliers in managing plant closures and ramp-ups through the crisis.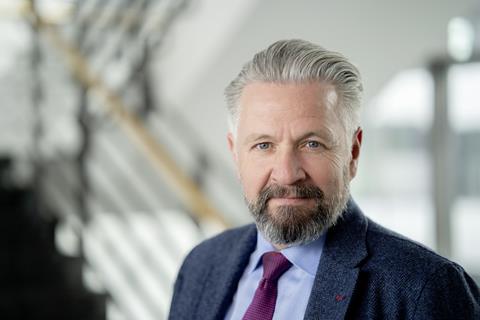 Prior to working at Audi Ingolstadt, Simon Motter was head of international logistics at Audi, and also worked in operations logistics at the Audi engine plant in Györ, Hungary amongst other roles.
"In Simon Motter, [Zernechel] is now followed by an internationally experienced group expert and thoroughbred logistician who will continue to advance the topics of digitisation and climate protection," said Walker.
Volkswagen Group Logistics controls a global logistics network, transporting around 200m vehicle parts and 43,000 vehicles per day.