Canadian National Railway (CN) has named Tracy Robinson as its new chief executive officer and a member of its board of directors from February 28th.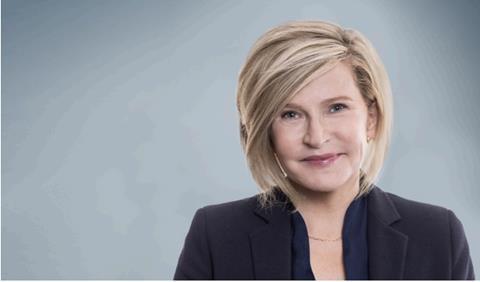 The appointment to the top position of Canada's largest rail service follows the retirement of former CEO Jean-Jacques Ruest, who will be stepping down next month but will remain in an advisory role until March.
Robinson will be the first woman to run the Montreal-based company. She spent almost three decades at rival Canadian Pacific Railway, according to a statement, and is currently head of natural gas pipelines at TC Energy Corp.
"Our focus is on building the railway of the future — one that creates shareholder value by meeting the needs of our customers, employees, communities, and the economies that depend on us, safely, reliably, and efficiently," Robinson said.
She also brings 35-years of operational management, strategy development, and project execution, the company said.
CN has also announced several changes to its board of directors. Mr Jean Charest has been appointed as an independent director, and Mr Shauneen Bruder has been appointed vice-chairman of the board. In addition, CN plans to name two more independent directors with North American railway experience to the board.
This comes as CN exceeded expectations for its fourth-quarter earnings, making $1.71 per share on an adjusted basis and surpassing the predicted $1.53. The railway was hit by major flooding in British Columbia in the fourth quarter, temporarily restricting rail access to Canada's biggest port. The disruption came amid massive global supply chains disruption with congestion and backlogs.
CN plays a major role in the automotive supply chain in North America, distributing finished vehicles and auto parts to major centres across Canada and the US Midwest.
This company also arranges all sectors from ocean, rail, truck, transload, customs, customer service and billing. The three-coast network allows for automotive imports and exports to and from Mexico, Europe, and Asia.
Over 2.4m finished vehicles are handled by the company annually, and it has 18 automotive compound facilities. CN also serves 13 vehicle assembly plants across North America and has 5,700 multi-level railcars in its fleet.
North American rail integration?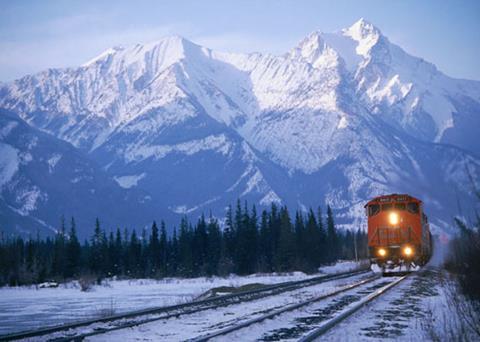 The news comes as Canadian rail providers are increasingly looking to integrate across North America in order to expand logistics channels across the US, Canada and Mexico.
Canadian Pacific and Kansas City Southern said in December that they will be forming the first truly integrated single-line North American Class 1 rail network, which supports the automotive industry on the continent.
KCS president and CEO, Patrick Ottensmeyer, told AL that the merger agreement between North American rail companies Canadian Pacific (CP) and Kansas City Southern (KCS), which was announced in September, is on track for final completion in the second half of 2022.
Canadian Pacific announced last year that it would be investing $90m in the development of track infrastructure for moving finished vehicles out of the port of Saint John on the east coast of Canada.