Canadian Pacific Railway (CP) is investing C$90m in the development of track infrastructure for moving finished vehicles out of the port of Saint John on the east coast of Canada. It is the first time in 25 years that the rail company has served an Atlantic Ocean port for finished vehicle shipments..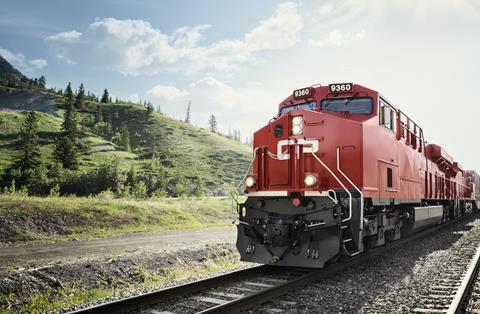 The rail company launched its service to Saint John last year when it bought Central Maine & Quebec Railway (CMQ). CP currently receives vehicles manufactured in North America bound for the Atlantic Canada market in Saint John and is preparing for additional capacity and services for imports from overseas.
"CP has invested in its track infrastructure east of Montreal, which is 270 miles shorter than our competitor's route," said Ricky Stover, assistant vice-president for sales and marketing, International Intermodal and Automotive at CP. "That's great for import vehicles coming off the Atlantic, and it also enables us to serve markets in the maritime provinces."
The C$90m ($74.5m) investment being made in the former CMQ property is part of a three-year commitment by CP to upgrade the rail lines serving the port and provide faster links to in land points in Canada and the US compared to what has been available in the past, said Stover.
DP World operates a 25-acre general cargo terminal that is capable of handling finished vehicles but the CP line infrastructure is a separate development coverin hundreds of miles of track on the Montreal-Saint John route and is specifically for vehicle flows for dealers in Atlantic Canada, supported by CP subsidiary New Brunswick Southern Railway.
Find out more about the latest developments at Canadian Pacific Railway in our forthcoming Summer edition of Automotive Logistics and Finished Vehicle Logistics magazine and learn more about rail developments in North America at this month's Finished Vehicle Logistics North America Live conference, which takes place online this month between June 22-23