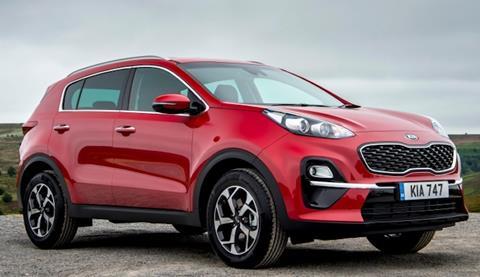 The UK and South Korea are on the brink of formalising a free trade agreement (FTA) following the conclusion of discussions and the signing this week of a joint statement by the two countries.
International trade secretary, Dr Liam Fox, and Korean minister of trade, Yoo Myung-Hee, signed a statement in Seoul on Monday (June 10) to establish an FTA guaranteeing that businesses in the two countries can continue to trade on preferential terms. The Department for International Trade said that around 99% of British exports to Korea were eligible to be exported tariff free. It added the agreement would strengthen further the trading relationship between the UK and Korea, which was worth £14.6 billion last year and had increased by an average of 12% per year since the EU-Korea free trade agreement was signed in 2011.
The prospect of continued trade between the UK and South Korea, outside of the existing EU-Korea agreement, is being welcomed by the automotive industry in the UK. Sales of British cars in South Korea last year increased by a third, worth £943m according to the UK's Department for International Trade, with Mini and Land Rover proving most popular. Korea is now Britain's third largest Asian car export market after China and Japan. In the other direction the UK is the biggest EU market for Korean car brands, led by Hyundai, Kia and Ssanyong.
"As approximately half of the 96,000 cars we sold in the UK are manufactured in South Korea, including all of our hybrid and battery electric vehicles, this agreement is essential to maintain consistent supply for our 192 dealers and the thousands of customers who potentially faced price increases if tariffs were imposed," said a spokesperson for Kia Motors UK. "We hope a similar arrangement will be concluded with the European Union as our factory in Slovakia provides the remainder of our UK sales. An agreement is also essential for the factory as the UK is its second biggest customer – larger than any other European Union member," he told Automotive Logistics.
BMW Group also welcomed the news of the agreement and said it was a global advocate of free trade.
Speaking for the UK's Society of Motor Manufacturers and Traders, chief executive, Mike Hawes said the agreement was welcome subject to the finer details of the deal.
"Britain is one of the most important global markets for Korean automotive manufacturers, and vice-versa, so this agreement in principle is welcome news," he said. "However, the full benefits are yet to be revealed, including vital rules-of-origin provisions. While industry has always supported government ambitions to replicate EU trade agreements after Brexit, the only way to secure current preferential trade conditions with all of the 70+ countries is with a deal and transition period."