Production at BMW's Dingolfing assembly plant in Germany has been disrupted by a problem affecting the rail connection the carmaker uses to move finished vehicles out of the factory.
The carmaker said damage caused last Thursday (July 14) to overhead lines caused a full closure of the train line. As a consequence, BMW was not able to move the vehicles out of the factory and it quickly reached capacity for storage. The carmaker was then forced to shut production for both shifts on Monday (July 18), affecting the production of 1,600 vehicles.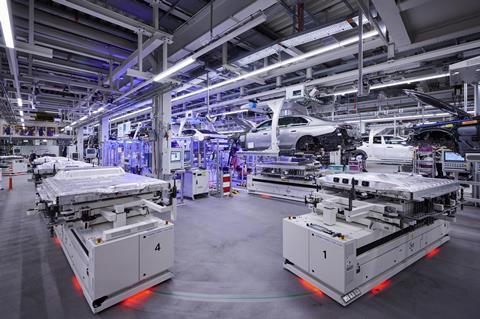 Dingolfing makes the BMW 4, 5, 6, 7 and 8 Series, as well as the new all-electric BMW iX and i7. Annual production stood at around 245,000 vehicles last year.
A spokesperson for BMW told Automotive Logistics that the problem had now been resolved.
"Over the course of the weekend, the train line was cleared and we started to transport finished vehicles again, so we can start regular production tomorrow [July 19]," he said.
BMW is expected to make up the lost production but the company could not determine exactly when because of the volatility in the industry.
Investigation units from the government and the rail company are currently looking into the cause of the problem.