Dacia has started delivering its latest vehicle models through the port of Bristol to its dealership network in the UK. It is officially a decade since the Romanian carmaker started selling vehicles in the UK.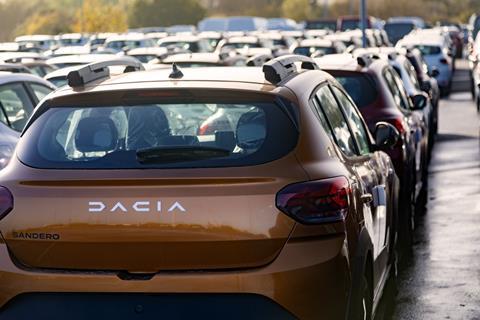 Officially part of Renault Group since 1999, Dacia moved the latest volume of cars on board a Grimaldi ro-ro vessel in early January. That consignment included the new Sandero Stepway Journey and the Dacia Jogger hybrid, both of which are made in Dacia's home of Romania. Renault-Nissan also makes Dacia models in Tangier, and the Dacia Spring EV is built in China. That EV model sold more than 30,000 units in the first half of last year.
The vehicles were unloaded at Portbury Dock and moved for pre-delivery inspection by the Bristol Port Company. From there they are being distributed by road to UK dealerships.
Bristol port is well equipped to handle the Dacia volumes. It secured additional space for vehicle shipments last year and in 2021 handled almost 409,000 vehicles, with the majority being imports. The Bristol Port Company has been busy equipping its terminal with the necessary infrastructure to handle future volumes, including EVs.
Dacia sold more than 27,000 vehicles in the UK in 2022 – an increase of 55% compared to the previous year. The Duster and Sandero remain popular models. In the first half of 2022 the Sandero was the best-selling Renault Group vehicle in Europe.
"It's great to see these latest numbers confirm the ongoing success of Dacia in the UK, especially as they underline how the brand's drive to innovatively provide both quality and value is clearly hitting the spot with car buyers," said Luke Broad, Dacia Brand director for the UK.