Ferrari has reorganised its business with new priorities on innovation, collaboration and carbon neutrality, the latter of which it hopes to achieve by 2030.
Ferrari has unveiled a new organisational structure intended to prioritise innovation, collaborative measures and achieve carbon neutrality by 2030.
"We want to push the boundaries further in all areas by harnessing technology in a unique Ferrari way," said CEO Benedetto Vigna. "Our new organisation will enhance our agility, [which is] essential to seizing the opportunities ahead of us in this fast-evolving environment."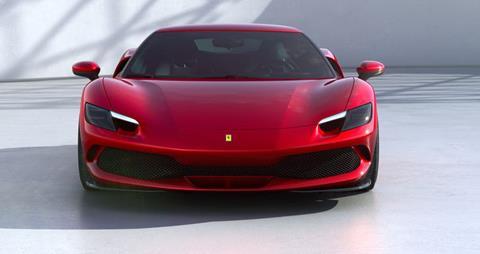 According to Ferrari, the new corporate arrangement aims to optimise processes, increase internal and external collaboration, and broaden the leadership team by promoting talent within the firm and with several key strategic hires from outside the company.
Angelo Pesci has been appointed chief purchasing and quality officer. He joins Ferrari, bringing over 20 years of experience in financial, supply chain and product planning, services and operations from electronics firm STMicroelectronics.
Specific corporate roles will now report directly to the Vigna, including product development and research and development, digital and data, technologies and infrastructures, and purchasing and quality.
Vigna took over as CEO in June last year. He also previously worked at STMicroelectronics as president of its analogue, micro-electromechanical systems (MEMs) and sensors group, ST's largest and most lucrative operating business in 2020.
Ferrari wants its cars to be carbon neutral by 2030 and will release its first EV in 2025.