Jaguar Land Rover (JLR) has reported an improvement in the supply of semiconductors chips helped it return to profitability in the third quarter.
The carmaker reported that a quarterly profit before tax of £265m ($326.4m), up from a £9m loss before tax in the same quarter last year. Revenues in Q3 were £6 billion, up 28% versus the same quarter last year, and up 15% on Q2.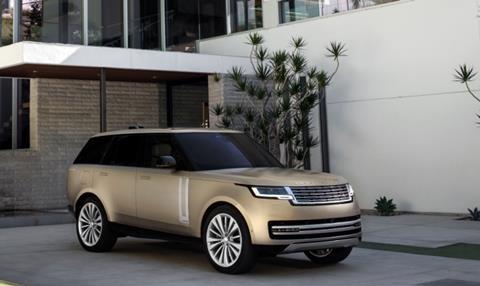 "Jaguar Land Rover has returned to profit as chip shortages eased in the quarter and production and wholesales increased," said Adrian Mardell, interim CEO at JLR. "These improved results are testament to the hard work and dedication of our people across the business who have delivered a further increase in production of our new Range Rover and Range Rover Sport models."
JLR was able to sell 27,000 units of the Range Rover models in the third quarter, up from 14,000 in Q2. Overall, JLR retailed 85,000 vehicles in Q3 while taking 95,000 new orders, bringing the existing order book up to 215,000 vehicles. The new Range Rover models, along with the Defender, account for 74% of the order book.
Compared to the prior quarter, JLR said wholesale volumes were higher in North America (+17%), the UK (+13%) and overseas (+10%) but lower in China (-13%) and Europe (-3%).
The news is welcome in the UK given last week's report from the Society of Motor Manufacturers and Traders (SMMT), which showed that annual UK car production has fallen by almost 10% in 2022, against the previous year, because of global chip shortages and structural changes, relating to the closure of two vehicle plants in the UK, as well as the impact of supply chain shortages of other parts and materials caused by the Covid lockdowns in China. The UK produced just more than 775,000 vehicles in 2022, compared to the 1.3m made in 2019 prior to the pandemic.
The only bright spot in 2022 was 4.5% increase in the production of hybrid and fully electric vehicles in the UK. UK factories made more than 234,000 electric vehicles last year.