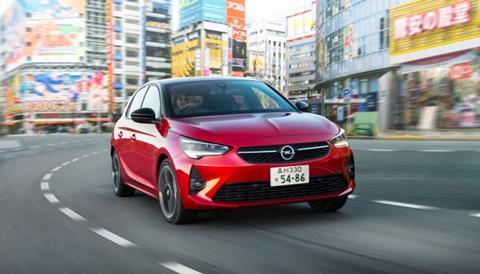 German brand Opel is to start exporting vehicles to Japan after a break of more than a decade as part of a wider effort to sell to more markets. The recent return to Russia and planned entry into Columbia and Ecuador are other examples of the ongoing export offensive.
"It is currently planned that all Opel models offered in Japan will be imported from production in Europe," a company spokesman told Automotive Logistics. "Just like everywhere else, it is our top priority to be profitable in Japan and to reach a high level of customer satisfaction."
Starting next year, Opel plans to offer the Corsa (which may be renamed in Japan), multifunctional Combo Life and Grandland X compact SUV, including their electric versions. Further models will follow.
"The Japanese car market is one of the largest in the world," said CEO Michael Lohscheller. "Opel enjoys an excellent reputation there as a German brand. Therefore, our return to Japan is a very important step to significantly increase our profitable exports – as we promised in the PACE plan."
That is reference to parent company PSA's corporate strategy. Goals for Opel include generating 10% of sales outside Europe by the mid-2020s and entering more than 20 new export markets between 2017 and 2022.
The brand will join Groupe PSA's national sales organisation, which already sells Peugeot, Citroën and DS vehicles in Japan. Last year the number topped 15,600 and the addition of Opel is seen as helping the group expand its offering and attract new customers in the Asian country.
PSA policy is to support exports of all brands to any market as long as there is a business case.
From the German carmaker's perspective, it will be able to take advantage of the group's existing infrastructure and expertise in Japan, greatly easing the return to that market.
In the coming months, Opel will build a dealer network in major cities and steadily expand it. The target is to be represented in more than 80% of the import market area by 2023. However, the company is not disclosing expected sales volumes.
Production in Europe and export to other markets will continue depending on different factors such as local circumstances.
"In Russia, for example," the spokesman said, "we benefit from the Groupe PSA plant in Kaluga, where the Zafira Life family van is built for the local market, and where very soon, namely this quarter, the Vivaro transporter will also be produced.
"On the other hand, the Grandland X sold in Russia is produced in Eisenach, Germany."
Opel's previous owner, General Motors (GM), stopped selling the brand in Japan in 2006 and Russia in 2015, partly to focus on other group brands. The withdrawal from Russia also coincided with an economic downturn in the country.