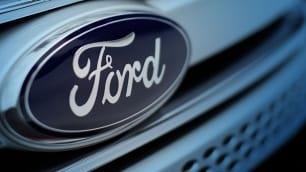 Ford is digitalising key aspects of its global logistics and supply chain management, including the recent insourcing of its fourth party logistics (4PL) logistics management in Asia Pacific, Africa and South America.
Talking about the company's transformative journey towards end-to-end digitisation and automation in the recent Livestream Hour: Driving innovation in production and logistics, Amlan Bose (pictured), vice-president of the Centre of Excellence, Asia Pacific, MEA, South America, Ford, said: "We should be able to run the supply chain and logistics untouched by human hands, that's our idea of an autonomous supply chain in the future."
Sourcing an alternative
The carmaker's decision to insource its fourth party logistics (4PL) services in India in 2018 marked a significant change for the company. Instead of relying on a provider to optimise and manage its logistics services, it built up internal resources and rolled out a new transport management system (TMS) and integrated planning structure. 
"That was a huge leap forward for us," said Bose. "It was quite a difficult task for us to convince ourselves that we can do this job or that we should be doing [it]. Now that we're doing it for the last two years and have now successfully deployed this model in India, Thailand, China and then to South Africa, we're now going into Ford Brazil and Argentina."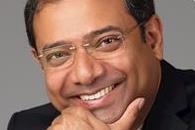 Running its own network design planning model for all the markets it is responsible for has provided a substantial reduction in freight costs and lead time, according to Bose. "There is also a huge advantage in the amount of dynamism in the planning process, including quicker turnaround of trucks and the time it takes to create a new network plan for a new plant," he said.
Lightening the load with 3D vanning
Another "huge leap forward" on Ford's digital journey is the use of 3D 'vanning'. Vanning is a way of optimising load planning, using digital technology to find not only the best container sizes to use, but also the best way they should be loaded onto pallets or into trucks and containers.
"This is something which was relatively new to us," said Bose. "Our logistics designer is actually designing the routes on his computer laptop screen and it's connected to my entire bill of materials, which has all the necessary detail to plan the logistics, including the part number and the dimension and orientation of the boxes. In a 3D way it then builds the loading into a truck or a container in front of you, selecting the most optimised model."
Bose said that this cube utilisation of a truck or container, which used to be a post-factor procedure is now pre-factor for the carmaker because the designer is in control from the start.
Controlling an untouchable supply chain is the ultimate goal for Ford, which plans to bring in aspects of artificial intelligence (AI) and machine learning (ML), as well as advanced bots that can make decisions on methods much more autonomously. Bose also pointed out the importance of record-keeping technology blockchain for the OEM, citing it as the "real future of logisticians in the automotive space".
To watch the webinar in full and download slides from the episode, please click here
For further insight into Ford's in-house 4PL, watch our follow-up interview with Amlan Bose here