Toyota has started assembling vehicles in the African republic of Ghana, beginning with the Hilux pickup truck. The truck is being built at the new Toyota Tsusho assembly plant in Tema from imported semi-knockdown (SKD) kits.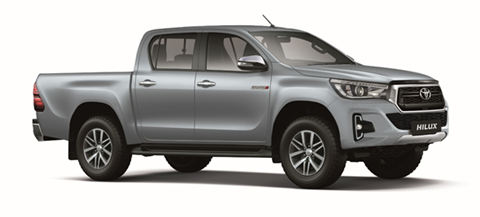 The company said that next year it would also assemble the Suzuki Swift compact at the plant, again from SKD imports. That follows a collaboration agreement signed in 2019 between Toyota and Suzuki.
The SKD kits from the Hilux are being imported from Toyota South Africa Motors, while the kits for the Swift will be imported from Maruti Suzuki in India. The Hilux was previously imported as a finished vehicle, however, given the higher import duties on finished vehicles (of around 20%) it is more cost effective to import certain vehicles as kits for assembly within the country. That follows Ghana's automotive industry policy introduced in 2019 and designed to boost the country's economy and employment.
"According to this policy, local SKD production can be started without making major investment," said a spokesperson for Toyota. "Once a manufacturer has started local production of certain models, it gets reduction of the duty and VAT on its imported CBU vehicles."
Toyota Tsusho, a subsidiary of Toyota Motor, has invested $7m in the Tema plant. It is called Toyota Tsusho Manufacturing Ghana and will have an annual production capacity of 1,300 vehicles. It is the first Japanese carmaker to establish a production base in the country.
Toyota Tsusho took over all business and operations in Africa from Toyota Motor in January 2019. The latest plant brings to five the number of production plants it has in Africa, including Kenya, Egypt, Nigeria and Rwanda.