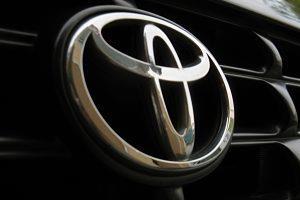 Japanese OEM Toyota has announced plans to spend 1 billion reals ($242m) on its Sorocaba car assembly plant in Sao Paulo, Brazil.
The focus will be on adding a third model to the Etios and Yaris cars the factory already builds for domestic and foreign markets.
"It's the intention of Toyota to make its industrial plants in Brazil and Argentina hubs of exportation for the Latin American markets. So it's our intention to export this new product as well," a company spokesman told Automotive Logistics.
Vehicle exports have traditionally helped sustain the sector in Brazil, though the last two years have shown a decline, largely because of the continuing recession in Argentina. Between January and August this year the country exported 287,250 passenger and commercial vehicles out of a total production figure of 1.9m. Over the same period last year that figure was 460,365, according to figures from Brazil's automobile manufacturers' association, Anfavea.
However, production and domestic sales have picked up this year and Toyota is scheduling 2021 as the year when the new Brazilian-made model first goes on sale. The expansion comes after a downturn in the Brazilian automotive market in recent years while the country endured a recession. Brazil dropped from making 3.6m vehicles (2013) to 2.1m (2016), but the economy appears showing signs of recovery and assembly is increasing again, reaching almost 2.8m last year.
In revealing the expansion, which is expected to create 300 new jobs, the company said the "logistics ease of suppliers" was a factor in making the investment decision.
Toyota has not revealed any details about the new model to be made at Sorocaba but a vehicle based on cleaner technology could benefit the company in terms of tax incentives for local production and support exports abroad. That is because Brazil has introduced its Rota 2030 incentive programme. Rota 2030 replaces the Inovar Auto offers a tax break on industrial products used in vehicles that have hybrid or electric engines, compared to conventional vehicles of a similar class. Vehicle manufacturers investing a minimum of 5 billion real annually in research and development into cleaner technology stand to benefit from annual tax credits of 1.5 billion real ($400m). While bringing Brazil up to date with global trends in vehicle making, it promises to also boost the attractiveness for overseas sales of vehicles made in Brazil and at the same time clean up and make more efficient the vehicles used to transport automotive goods within and out of the country.
The Sorocaba expansion is being carried out by the Toyota do Brasil (TDB) subsidiary, whose chairman Masahiro Inoue said: "Toyota's commitment to the development of the Brazilian automotive industry and to Brazil is only possible with a strong partnership between the various stakeholders of the company."
The investment is the result of joint work with employees, suppliers, dealers, unions and the government "and reinforces our long-term vision in the country," he added.
TDB president Rafael Chang commented: "This announcement of another investment represents a stronger Toyota in Brazil. During this decade, which meant challenging times for the economy and the automotive industry, Toyota remained true to its commitment to pursue the smile of its customers, growing sustainably, seeking greater business competitiveness and, fundamentally, contributing to the development of its businesses where it operates."
Sorocaba opened in 2012 and during this decade the company has invested six million reals in Brazil. The spokesman told Automotive Logistics: "Toyota do Brasil remains optimistic about the future of Brazil. This country has great potential and is one of the biggest internal markets worldwide. That's why we have been investing in Brazil since the beginning."