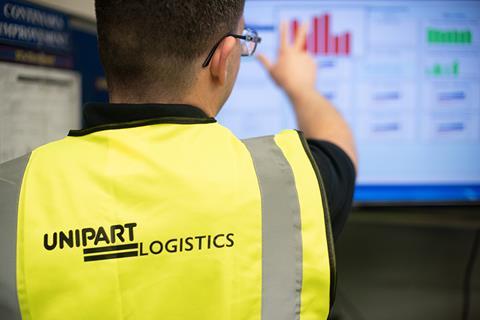 Unipart Logistics has signed a contract with Jaguar Land Rover (JLR) to continue providing packing services to the OEM for a further four years.
The agreement will secure work for around 100 employees at Unipart's two plants in central England and run to the end of 2022.
The company packs around 800,000 parts every month before they are stored and then distributed across JLR's global network.
Unipart Logistics started packing for the carmaker in 2007 at Honeybourne, Worcestershire. The service was extended to Baginton, Coventry, three years later. Now, Unipart packs the full range of Jaguar products.
Unipart official Liz Satinet said: "The packer operation is a highly visible activity to a multitude of areas within the Jaguar Land Rover supply chain and requires significant collaboration with the customer.
"The team has really worked hard to streamline the processes using digital solutions to enhance the quality and efficiency of the service and enable us to win this four-year contract."