PARTNER CONTENT
This content was paid for by Sealed Air (SEE) and produced in partnership with Automotive Logistics
From providing DIY repair parts for an increasingly older parc to protecting fragile and lightweight EV-related components, SEE (previously named Sealed Air) says the packaging you choose is essential in saving cost, reducing waste and ensuring customer satisfaction.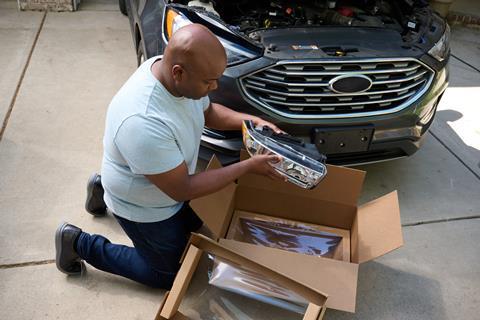 You don't have to look hard to realise the automotive landscape is a different place than it was just a few years ago. Supply chain issues, labour uncertainty and the upheaval of a global pandemic created unprecedented challenges for everyone, and also new opportunities.
Experts agree that the worst may be over, but the recovery will be slow. "We certainly do expect the market to get better than it's been," says Tyson Jominy, vice-president of data and analytics at JD Power. So, consumers will continue to keep their cars longer, and the rising demand for auto parts isn't going anywhere.
In addition to this auto parts demand – both new and refurbished – there are the growing trends of electric cars, automation, and the demand for sustainability. All of this has put the importance of the supply chain in the spotlight and created a need and an opportunity for companies to reassess their supply chain management strategies to create greater efficiencies.
The shortage challenges
The auto industry has been experiencing a perfect storm of supply chain issues – semiconductor chip shortages, rising freight costs, labour shortages and logistics issues. According to SEMA (The Specialty Equipment Market Association) research in 2023, "90 per cent of auto industry companies say they were moderately or severely impacted by supply chain issues over the last year. The chip shortage is ongoing, but lead times are improving. As of October 2022, the lead delivery time for a chip was 25.5 weeks – down from its peak. However, supplies of chips for automobiles remain tight and constrained."
This current state of unpredictability creates challenges, but also provides opportunities for growth.
High demand for parts
With fewer new cars being produced, there has been a significant increase in the number and age of older vehicles on the road. This means that repairs are up, thereby accentuating the need for specific replacement parts from a vast range of vehicle types, models, and years.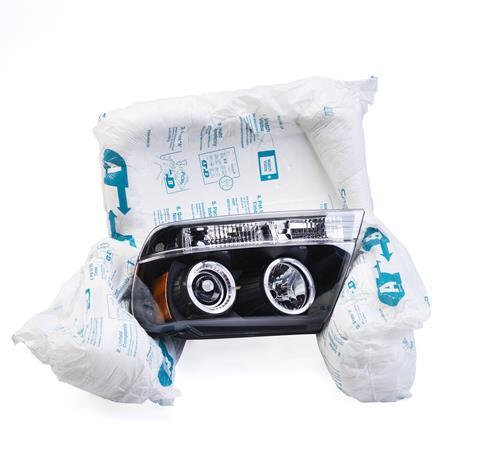 In addition, the lack of new cars is driving up the cost of used cars. Consumers are hanging on to existing vehicles and investing in repairs that they may not have paid for otherwise. And the trend of driving older cars longer doesn't seem to be slowing down. According to S&P Global Mobility (formerly the automotive team at IHS Markit), "the average age of light vehicles in operation in the US rose to 12.2 years this year, increasing by nearly two months over the prior year. This is the fifth straight year the average vehicle age in the US has risen."
The average age is expected to be 12.6 by 2025, which would be an all-time high. Along with all these older vehicles needing parts, electric vehicle registrations have also continued to increase. As they begin to become more prominent in the used vehicle market, the aftermarket will begin to see repair opportunities shift in response to the increased EV market share.
Why you need the right kind of protection
Today's auto parts are more complex than ever. Rather than being commodities common to most vehicles, parts are now often closer to minicomputers, each with highly differentiated features and functions. Digital trends are leading toward more electronics, sensors and screens, and therefore more fragility and harder-to-replace parts.
Along with the software and electronics evolution, the requirements for packaging to protect these complex components become even more critical, not to mention the cost of customer dissatisfaction if the part is damaged and has to be remade and reordered.
All these are reasons why the cost of shipping damage has more impact than ever and why the packaging you choose can make all the difference in protecting your product and your reputation.
Product protection for the most fragile and expensive parts
On the surface, it may seem problematic for the aftermarket industry that electric vehicles (EVs) and smart cars have significantly fewer parts than internal combustion engine vehicles.
However, while they are fewer, they may be lighter, more fragile and more expensive, so it's critically important to provide consistent, precise protection for these parts – like the protection you'd find from a custom-engineered packaging solution.
It's also important to note that the packaging you use for mechanical parts is not the same packaging you'll need for high-value electronics parts, which require specially designed packaging to protect against shock, vibration and electrostatic discharges.
In addition, as OEMs compete for EV battery charge range, lightweighting of assembly parts is a common strategy to reduce overall car weight. These lighter body panels, windshields and even tyres are more delicate and thus require more specialised protection in transit.
Optimising distribution cost
When it comes to shipping, size and weight make all the difference. Whether your packaging is small and light or large and heavy, optimising packaging can reduce freight costs. Everything from rightsizing and package design to eliminating boxes and reducing weight can make a huge difference in cost along the supply chain. Assessing manufacturing, shipping and storage needs, and defining the fragility of the product will help in selecting the right packaging materials.
Reducing waste - it's good for the planet and good for business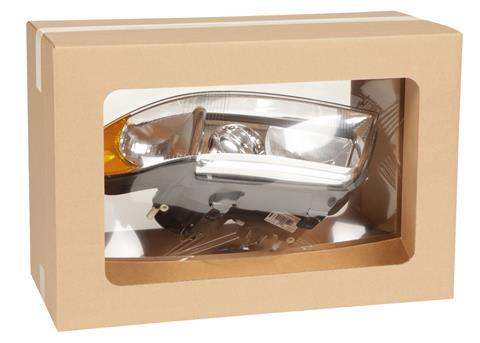 One of the biggest factors in sustainability is recyclability. The pursuit of packaging that reduces shipping, and storage volume and weight, should naturally include recyclability, as all of these factors are aimed at creating greater efficiency.
However, recyclability can't come at the cost of protection and performance.
Damaged shipments and products will have an even greater negative environmental impact. You'll want to consider all these points when considering your packaging:
• Material sourcing – with a shift toward recycled, renewable, reduced plastic
• Reduced waste – through rightsizing and automation
• Performance – for damage resistance and reduced weight
• Reusability – so that secondary packaging can be used more than once.
Think of the sustainability of your packaging choices not just in terms of environmental impact but also in terms of creating a more efficient business.
Packaging for omni-channel fulfilment
The rise of DIY auto maintenance and repair adds yet another consideration to what kind of packaging solutions you'll need. The options for DIYers on how they purchase their products is as varied as the packaging that goes with it.
Now, consumers have multiple options for how they source and receive their auto parts and accessories. They can have products shipped to their repair centre of choice, pick up in-store, request home delivery or schedule a mobile installation.
They can also order everything from a spark plug to an engine block from large global e-tailers and have any items delivered to their home in a matter of days.
Packaging is a critical component of your supply chain strategy
As you consider ways to build a stronger supply chain, remember that automotive parts packaging is not a one-size-fits-all proposition. In fact, it's quite the opposite.
Whether you're packaging for e-commerce, OEMs, suppliers or dealers, choosing the right packaging materials for each application will not only protect your product and help reduce damage, it can also help optimise pack size, reduce freight cost, reduce labour,and improve fulfillment velocity.
The bottom line is… don't let packaging be an after-thought in any part of your strategy. Versatility and flexibility are key to successfully navigating the unprecedented challenges the automotive industry faces today.
The right packaging solutions are critical to unlocking efficiencies, reducing waste and safely delivering the myriad products you'll be shipping to the wider variety of customers you'll be reaching now and in the future.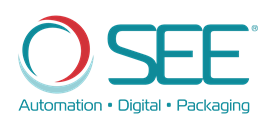 Learn more about SEE and its packaging solutions here.