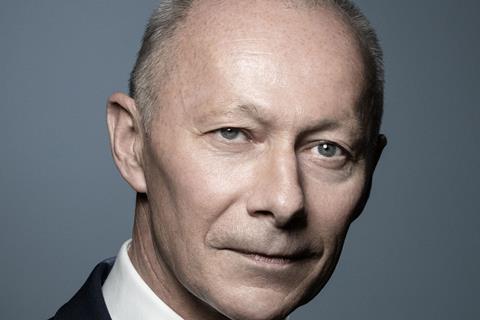 Thierry Bolloré (pictured) will take over as CEO of Jaguar Land Rover on September 10 this year, replacing Ralf Speth, who is retiring from the role after ten years and moving to become non-executive vice-chairman.
Bolloré was most recently CEO of Renault before he was ousted in October last year as the Renault-Nissan-Mitsubishi (RNM) Alliance battled internally to deal with the fallout of the financial scandal involving its leader Carlos Ghosn.
Bolloré has a career in the automotive industry beginning in 1990 when he joined Michelin, working his way from shop manager to vice-president of Michelin's global aircraft business, before leaving for parts maker Faurecia in 2005.
In 2012 he joined Renault and was appointed executive vice-president for manufacturing and supply chain before moving on to a series of senior executive roles culminating in CEO of Renault group in January 2019.
"I am delighted to welcome Thierry to Jaguar Land Rover," said Natarajan Chandrasekaran, the chairman of JLR's owner Tata Motors. "An established global business leader with a proven track record of implementing complex transformations, Thierry will bring a wealth of experience to one of the most revered positions in the industry."
Sir Ralf Speth started his career with BMW in 1980 where he worked for 20 years before moving to materials and engineering group Linde in 2002, also becoming COO at subsidiary Kion Group. In 2007 he joined Ford's Premier Automotive Group as director of production, quality and product planning. Following Ford's sale of Jaguar and Land Rover to Tata, Speth was made CEO of the joint venture carmaker.
"I want to thank Ralf for a decade of outstanding vision and leadership for Jaguar Land Rover and welcome him to his new non-executive position in addition to his existing role on the board of Tata Sons," said Chandrasekaran.