Associated British Ports (ABP), which operates 21 ports around the UK, has appointed Colin McLoughlin to head operations in the Humber region on the northeast coast.
McLoughlin will oversee operations at four ports in the area – at Immingham, Grimsby, Hull, and Goole.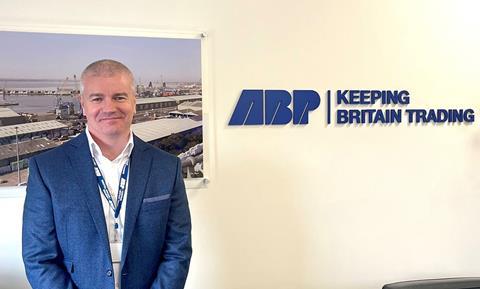 ABP handles finished vehicles at Immingham and Grimsby, among a wider diversity of goods that include agribulk, construction and offshore wind.
McLoughlin has been at ABP Humber since 2015, overseeing key operation and warehousing projects.
"Colin will be continuing his great work here at ABP Humber, ensuring all operations are delivered for ABP's customers are carried out safely and efficiently," said Simon Bird, regional director of ABP Humber. "In the coming years Colin and his team will be supporting a huge transition for the Humber, as ABP sets its focus firmly on becoming a Net Zero business by 2040."
McLoughlin said meeting ABP's Net Zero plan will be at the heart of the company's operations in the coming years.
"Over many years now, ABP Humber has made great strides to reduce emissions generated across its operations, by investing in hybrid and electric port equipment, supported by roof mounted solar installations," he said, "I'm looking forward to working with my colleagues to further reduce our operations emissions and continue to develop sustainable supply chains for our customers."
McLoughlin's move follows changes in senior roles at ABP announced last week. Julian Walker, ABP's chief commercial officer, will add the role of regional director for Wales and Short Sea Ports in July this year as Andrew Harston moves over to a new role as strategic adviser to the ports operator.