Frederiek Toney, who has led the Ford Customer Service Division for more than a decade and previously led material planning and logistics, will retire from Ford later this year after a career with the carmaker across 22 years.
Toney, who is currently vice-president of the Ford Customer Service Division (FCSD), joined Ford in 2000 and has held a range of leadership positions in logistics, operations, and parts and service. His previous role was executive director of global material planning and logistics (MP&L), which he held until 2009.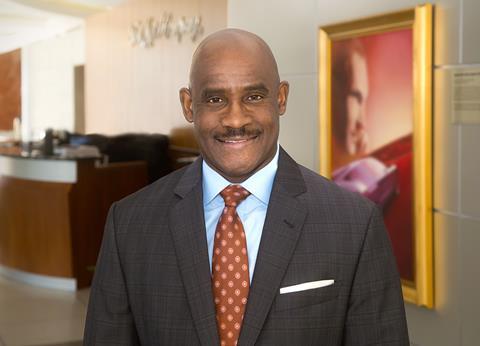 "I've had a great run and it's been an honour to help develop FCSD into a first-class organisation that is poised for even greater success," said Toney. "I'm most proud of how we've taken care of our valued customers and contributed to the success of Ford by modernising and growing key businesses like customer services, parts and accessories.
Ford said that Dave Bozeman will replace Toney as vice-president of the global FCSD and will start his move into the role from September 1 this year. He will also head the Enthusiast Vehicles product line in the Ford Blue division, which includes iconic brands such as the Mustang and Bronco, as well as the Raptor.
Bozeman was most recently vice-president of Amazon Transportation Services, overseeing middle-mile transport and the delivery of customer orders via the fastest and most convenient modes across the company's global operations. Prior to Amazon, he was a senior vice-president and head of the Caterpillar Enterprise System Group.
In 2012, Black Enterprise magazine recognised Toney on its list of 100 Most Powerful Executives in Corporate America and he was honoured as an Automotive News Champion of Diversity in 2021.
"Frederiek has been an inspirational business leader and a true advocate for Ford customers for more than two decades," said Kumar Galhotra, president, Ford Blue, the division which focuses on the production of combustion-engine vehicles. "He's also a shining example of an executive who gives generously of his time and talent outside of Ford, serving on non-profit boards and working tirelessly to advance the causes of women and people of colour in the workplace."
Dave Bozeman moves to Ford from Amazon Transportation Services
Frederiek Toney has been a frequent contributor and partner of this publication as well. In 2019, he spoke about leadership and inspiration in the automotive industry during the Automotive Logistics Global Conference in Detroit.
In 2016, he spoke extensively to Automotive Logistics about how Ford was transforming its service parts and dealer operations in response to changing consumer trends, ecommerce and digitalisation.
In other news, Hau Thai-Tang, Ford's chief industrial platform officer, also plans to retire on October 1 after a career with the company spanning more than 34 years. Thai-Tang joined Ford in 1988 and, after a series of global assignments, served as chief engineer, including heading design, development and launch of the 2005-model year Ford Mustang. In recent years, he led Ford's product development and purchasing organisations.