George Grahovac has left Honda Development and Manufacturing of America for a senior consultant role at Ernst and Young Global Consulting.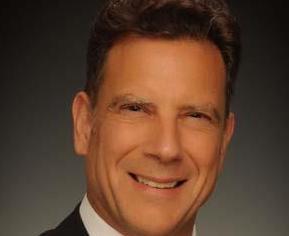 Grahovac was with Honda for more than 30 years, most recently working as assistant vice-president and project leader of the Value Chain Innovation Project. That project aims to transform Honda's supply chain, from the inbound supply of raw materials right through to the delivery of its finished vehicles, in support of its goal of becoming a battery electric vehicle (BEV) maker. Patrick Spence has now moved taken on those duties.
Grahovac first joined Honda back in 1989 as an engineer in the Material Services Department at the Honda East Liberty plant in Ohio. Grahovac started to get involved in supply chain logistics in 2006, moving to become senior manager, North America Supply Chain Management in 2013. Since then he has held a number of executive level positions in international parts management and supply chain delivery.
As assistant vice-president for Honda North America's supply chain, he was responsible for the management of a $600m transport network as well as import and export operations worth $100m.
At last year's Automotive Logistics and Supply Chain Global Live conference in Detroit, Grahovac said there was more visibility in the automotive supply chain than there had been for years. That was helped by Honda ditching legacy systems to connect different functions within the company using the latest data tools and gaining a more comprehensive picture of the whole supply chain process.
In other moves announced recently at Honda Development and Manufacturing of America, Bob Nelson, currently executive vice-president, will move to replace Rick Schostek as executive vice-president of Corporate Service at American Honda Motor in October this year. Bob Schwyn is replacing Nelson at Honda Development and Manufacturing of America in October. He is currently vice-president and plant lead at the Alabama Auto Plant (AAP)