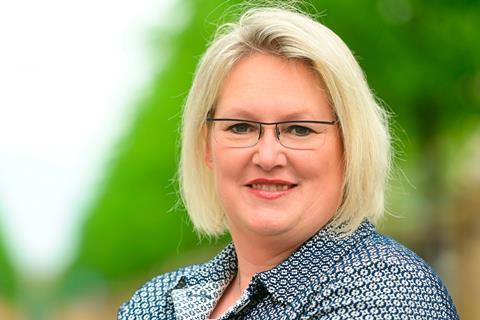 Stefanie Hegels (pictured) is moving from her job as head of logistics at VW Commercial Vehicles to take up a new role as plant director at the VW Commercial Vehicles plant in Poznan, Poland. She takes over from Christiane Engel, who is moving to head of quality assurance at VW Passenger Cars from June 1 this year.
Hegels has been involved with logistics at VW for almost 24 years. After beginning her career in Wolfsburg in 1996 she moved to Emden in 2005 to head Scheduling and Materials Management. After three years managing logistics at VW Group Russia in Kaluga, Hegels returned to Wolfsburg to take on various senior management posts in VW Group Logistics. She has been in her most recent role since 2018.
"After more than 20 years in different logistic functions I'm looking forward to new challenges," Hegels told Automotive Logistics. "I feel well prepared, as in logistics it's always about processes and moderating different parties and I'm sure that that will be something that will guide me as well in my new function to lead the plant in Poland. And personally I am very happy to move into a new country and become part of a new culture. To move abroad is always a very inspiring step and for the second time in my career I have the opportunity to do this now."
A replacement for Hegels' role as head of logistics for VW Commercial Vehicles has yet to be announced.
Hegels' move follows the appointment of Cian O'Brien as brand director of VW Commercial Vehicles, replacing Carl zu Dohna who left the division last week to take on the role of chief commercial officer (CCO) at VW Financial Services.
Also last month Jörn Hasenfuß moved to become plant manager at the VW Osnabrück plant in Germany. Hasenfuß was formerly member of the Board of Management responsible for Procurement at VW Commercial Vehicles.