Jeffrey Morrison will take over as vice-president of global purchasing and supply chain at GM from April 1. He replaces Shilpan Amin who was recently appointed GM senior vice-president and president of GM International.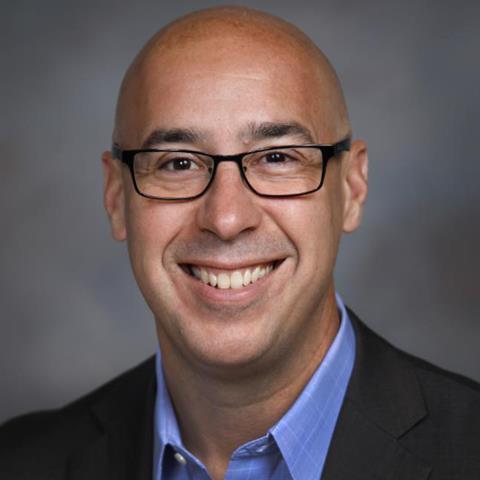 Morrison has more than 25 years of experience in the global automotive industry and has been at GM since 2006. His roles at GM have included global engineering, procurement and logistics organisations in the US and Germany. Those logistics roles involved being director of logistics for both Europe and for inbound logistics in North America. He was also executive director for global purchasing, strategic planning and development.
Most recently he has been responsible for GM's global electrified vehicle hardware development, which includes overall electric vehicle propulsion calibration and driving performance.
"Jeff's extensive industry and leadership experience, especially in EV product development, procurement and support at the supplier level, positions him to continue the great progress we have made developing stronger relationships with the supplier community," said Doug Parks, GM executive vice-president of global product development, purchasing and supply chain. "This will be critical as we continue to build a strong, scalable and sustainable EV supply chain to support the acceleration of our upcoming EV launches."
Back in 2013, when Morrison left his roles in logistics, he stressed to Automotive Logistics the importance of bringing total supply chain costs considerations in parts and material purchasing as well. "By working in logistics, you have more of a sense of the total enterprise cost [of sourcing and manufacturing decisions]," he said at the time. "Understanding logistics gives you knowledge about the overall supply chain that others might not have."
In his new role, which will give him full responsibility across GM's global purchasing of materials and logistics services, this perspective will be more important than ever – not least at a time of significant supply chain disruption.
Prior to joining GM, Morrison spent ten years in various engineering, commercial and consulting roles across the automotive industry, leading strategic projects for global OEMs, tier one suppliers and financial investors on a wide range of technical and business issues. He began his career in 1996 at the Chrysler and also worked for supplier Federal-Mogul, as well as Ricardo Strategic Consulting.