Kevin Austin has expanded his role at Toyota Motor North America (TMNA) to support the carmaker's initiative to increase its EV production.
Effective June 20, Austin becomes group vice-president of demand and supply management, and supply chain transformation. He continues to report to Keith Robertson, group vice-president of supply chain management, TMNA.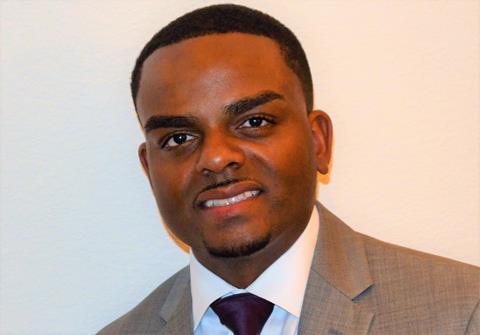 In his current role as vice-president of demand and supply management (DSM) Austin is responsible for North American regional demand and supply planning, coordinating with Toyota and Lexus brands, and the North American manufacturing companies that are directly or indirectly owned by Toyota.
As part of that role he is leading TMNA's Project ETA initiative, designed to improve visibility in the outbound delivery of vehicles by precisely locating a car using its vehicle identification number (VIN) and sending notifications every time that particular vehicle crosses a milestone in the delivery process. In a recent interview with Automotive Logistics he explained how Toyota is now able to track in near real-time the specific lifecycle and logistics milestones from order to delivery for every vehicle either produced in North America or built overseas for the North American market.
Austin will be discussing this initiative at this week's Finished Vehicle Logistics North America conference in Huntington Beach, California, which takes place between June 7-9
Austin began his career at Toyota in 1999 as an analyst within the Production Control division at Toyota Motor Engineering and Manufacturing North America (Tema). He has held a number of senior roles involving supply chain coordination, distribution and sales both in the US and Japan. Prior to his current role he was general manager within the Toyota Sales Operations team.
In the new role his experience in supply chain coordination and distribution will help support the carmaker's aim to boost EV production and supply. In November last year the carmaker announced plans to build a $1.3 billion battery manufacturing plant in North Carolina for the localised supply of lithium batteries for its electric vehicle assembly from 2025. Those are part of overall plans to invest a total of $3.4 billion in EV battery development in the US up to 2030.
Austin's promotion is one of a raft of executive leadership changes at TMNA announced this month. They include Tim Ingle replacing Tracey Doi as group vice-president and chief financial officer, effective from the beginning of August. Natalie Wilkinson is also replacing Jason Reid as vice president of the Manufacturing Project Innovation Center (MPIC). Meanwhile, Jack Hollis, currently senior vice president of automotive operations, will succeed Bob Carter as executive vice-president of sales.
"These changes are designed to support our transformation and growth strategy, enhancing core capabilities to better support our customers, dealers, private label business and global operations," said Mark Templin, CEO, Toyota Financial Services. "I'm confident we have the right executive team in place. Each one brings a sense of ownership, passion and expertise that will help further deliver on our goals and results."