Norwegian ro-ro shipping provider Wallenius Wilhelmsen has named Lasse Kristoffersen as its new CEO. He will take up the role no later than June 2022, according to the company.
Kristoffersen takes over as CEO from Torbjørn Wist, who assumed the role of acting CEO in March this year following the departure of Craig Jasienski. Wist will continue in his role as chief financial officer (CFO) when Kristoffersen becomes CEO next year.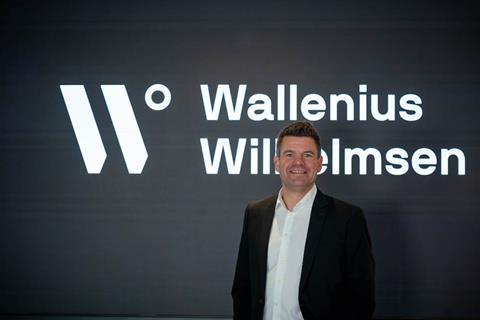 Kristoffersen joins Wallenius Wilhelmsen from his role of president and CEO of Norwegian bulk shipping provider, Torvald Klaveness, a role he has held since 2011. Prior to that, he was head of specialised dry bulk activities in the same company. Klaveness also worked for 11 years in Det Norske Veritas (DNV), the maritime risk management and assurance company.
"We are very pleased to welcome Lasse Kristoffersen to Wallenius Wilhelmsen," said chairman of the board, Rune Bjerke. "With his background and experience, we are confident that he, together with our experienced team, will continue to strengthen the company's competitive advantage, for the benefit of our customers, employees, investors and other shareholders.
Kristoffersen said he was looking forward to joining the company and becoming part of the team. "I am impressed by the global impact the company has and see exciting opportunities for the company in the years to come," he said. "In a world that is decarbonising and digitalising, Wallenius Wilhelmsen is well positioned to continue creating new and sustainable solutions."
The board of management also extended its thanks to Wist for his duties as acting CEO this year and his support in moving Kristoffersen into the role.
"Torbjørn will be an important partner for the new CEO and ensure continuity in the company's direction. With the strong quarterly results, Wallenius Wilhelmsen is well positioned for the future," said Bjerke.