Craig Jasienski has stepped down as president and CEO of Wallenius Wilhelmsen. The Norwegian shipping and logistics provider said its board had agreed with Jasienski to end his employment on Monday (March 8) and extended its gratitude for his work in various positions at the company over more than 30 years.
The company is now looking for a permanent replacement but, in the meantime, Torbjørn Wist, chief financial officer (CFO) will assume the role of acting CEO.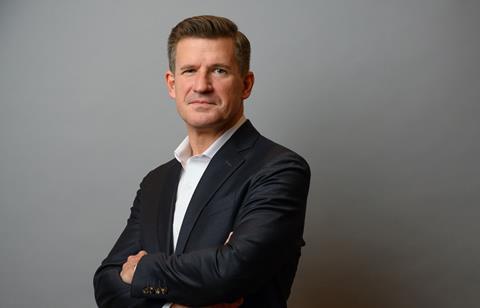 Wist joined Wallenius Wilhelmsen in October last year as CFO and executive vice-president.
Jasienski has been president and CEO of Wallenius Wilhelmsen ASA since it was formed in April 2017 following a reorganisation of its ownership structure.
He was formerly president and CEO of Wallenius Wilhelmsen subsidiary Eukor Car carriers in South Korea, and before that CEO at the former organisation, Wallenius Wilhelmsen AS. In addition, Jasienski served as CEO of United European Car Carriers (UECC) from 2007 to 2012. UECC is jointly owned by Wallenius Wilhelmsen and NYK.
Jasienski started his career with Wilhelmsen Lines in Australia and held various management positions in Wilhelmsen Lines and Wallenius Wilhelmsen Logistics in Norway and the UK, until he started in UECC in 2005 as director commercial management.
"The past five years have been incredibly demanding, full of learning, and a lot of fun too, as we established Wallenius Wilhelmsen and set the company on its new path," said Jasienski. "Wallenius Wilhelmsen is a leading player in its industry segments, with a very solid platform and amazing people to accelerate the company, sustainably and digitally, for its customers in vehicle value chains. I am proud of what has been achieved and I wish the company's employees and the new leadership every success."
In a presentation made last month Jasienski said the efforts made by the company through the coronavirus pandemic last year, and its customers' support, had put it in a better position than first feared going into 2021.
"We were able to retain consistent operations in all our land-based facilities where needed, many of them as essential services," he said, adding that vessel voyages were also continued in an efficient way.
In the first quarter of 2021 Wallenius Wilhelmsen is reactivating nine of the 16 car carrying vessels it put into storage last year, with three more to follow in June and July.