Marlo Vitous is taking over as vice-president of purchasing and supply chain for the North America region at carmaker Stellantis on June 1, replacing Martin Horneck, who is retiring from the company. Vitous moves from his role as vice-president of supply chain in the region.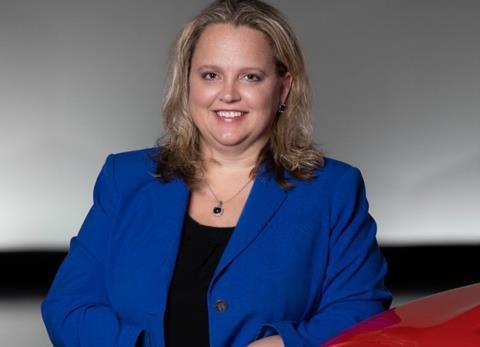 Vitous has more than 21 years' experience at Fiat Chrysler Automobiles, now part of Stellantis, across a range of responsibilities in purchasing. Prior to her role as vice-president of supply chain, she was global director of purchasing for interior and electrical components.
Horneck has a long history with GM and Opel in purchasing and production control, starting in 1988, and has worked with tier suppliers, Getrag, TRW and Axalta Coating Systems. He moved to Stellantis in 2020.
Wider shakeup
Stellantis is shaking up its leadership team in a wider transformation strategy. As reported earlier in May, the company announced that Maxime Picat will be taking over as global chief purchasing and supply chain officer at Stellantis from June 1 this year, replacing Michelle Wen.
Meanwhile, Florian Huettl has taken over as CEO of the Opel Vauxhall division, replacing Uwe Hochgeschurtz, who is moving to Picat's current role as COO of what the company designates 'Enlarged Europe'.
The moves come at the same time that the multinational vehicle maker struggles with supplier relations, having been recently ranked last on this year's North American Automotive OEM-Supplier Working Relations Index, an annual study from management consultant and accounting firm Plante Moran.
As reported elsewhere in the automotive press, Stellantis' score of 129 points showed a further decline of 42 points on its last place score in the index last year. One factor reported as contributing to this was the introduction of new contract terms in North America requiring suppliers to pass on any cost savings to the transatlantic automaker. The company withdrew the new terms following backlash from suppliers.
Suppliers also expressed concerns about Stellantis downsizing following its formation last year from the merger of Fiat Chrysler Automobiles and French automaker Groupe PSA. Suppliers were also concerned with bearing cost increases tied to electric vehicles, according to Plante Moran.
The latest move in North America comes as Stellantis and South Korean battery supplier Samsung SDI announced they would invest at least $2.5 billion for an electric-vehicle battery plant in Kokomo, Indiana.
Stellantis aims to secure battery capacity of 400 GWh by 2030 through strategic partnerships established during the first quarter of this year. They include agreements with LG Energy Solution and Automotive Cells Company (ACC). The company said hope to bring the first large-scale lithium-ion battery manufacturing plant to Canada (Windsor) and a new battery facility to the Termoli (Italy) plant.