Martin Corner has moved from his role as vice-president of global supply chain management (SCM) at Volvo Cars to take up a new position at Aston Martin Lagonda as head of supply chain management and logistics.
[Updated April 22] Announcing the move on LinkedIn, Corner said: "It's an incredible brief to develop, under the leadership of Tobias Moers and Michael Straughan – a modern and best-in-class value chain for one of the world's most iconic ultra-luxury performance brands."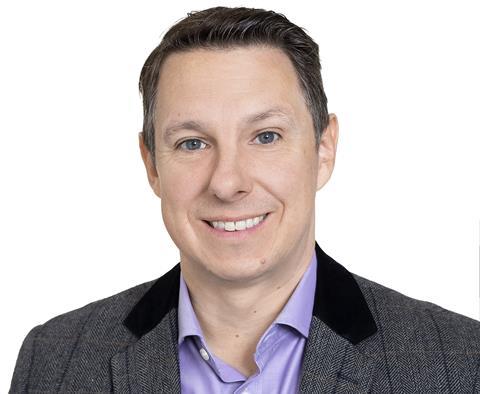 Corner brings a wealth of supply chain management and logistics experience to the role. Prior to Volvo Cars he worked for the Renault-Nissan-Mitsubishi (RNM) Alliance for more than 20 years in a variety of leadership roles. His last job at the company was as vice-president of SCM Nissan Europe and Alliance production control.
In reference to his time with Volvo Cars he said: "I'm so grateful and proud of my time… as head of Global SCM, and thanks to the full SCM team and all the great colleagues who have helped along the way. I wish Volvo Cars huge success for the future in its exciting transformation journey and expect the SCM team to go from strength to strength."
During his time at the carmaker Corner took a central role in transforming sales and operations planning, more closely integrating purchasing, production and demand planning across Volvo's supply chain. Corner was tasked with making SCM the link between the company's commercial and industrial systems, as well as more comprehensively aligning the movements of inbound and service parts logistics, and finished vehicles. The carmaker has also built up a global team for supply chain logistics, including a global head of inbound and packaging, and global head of vehicle logistics (see below), with regional teams to support the global organisation.
A spokesperson for Volvo Cars said: "Martin Corner joined Volvo Cars nearly three years ago and during that time supply chain logistics and operations planning combined into one supply chain management function under his leadership. He has distinguished himself as a leader and successfully led the supply chain team through a highly transformative phase, with strong emphasis on strategic development and operational performance, while operating in a highly challenging global supply chain environment."
Corner was also focused on supporting Volvo Cars' ambitious plans to make its supply chain logistics as sustainable as the vehicles it is making. In a recent interview with Automotive Logistics Corner said Volvo is making good on the climate commitments it made at last year's climate change conference (COP26) and is putting in place an internal carbon price relating to vehicle development projects. That includes planned logistics routes, with the emissions from those functions included in the price on CO2.
The carmaker is investing extensively across operations to first reduce the total carbon footprint per average car by 40% between 2018 and 2025, and secondly to reach full climate neutrality by 2040.
Volvo has yet to confirm a replacement for Corner in the role vice-president of global SCM but in other moves at the carmaker, Giulia Gherardi moves from her role as head of global distribution transformation to take over as head of outbound logistics. She replaces Chris Godfrey who takes up a new role at Volvo as head of operations planning, replacing Chris McKinnon. Godfrey is also currently acting as head of global SCM while Volvo looks for a permanent replacement for Corner.
During his tenure with Volvo, Corner has been focused on adapting Volvo's logistics to meet new business models, including the effort to sell more cars online in response to new consumer trends, which were accelerated by the Covid lockdowns. That was a focus for Giulia Gherardi in her previous role.
"Going online is a cornerstone in our commercial transformation," said Corner last year. "That's why we must rethink our current sales and operations planning, as well as our distribution model, to make sure we can rapidly deliver cars as our customers expect us to."
Sean Bricknell, who was appointed head of global inbound logistics and packaging at Volvo Cars last year, will be speaking at the forthcoming Automotive Logistics and Supply Chain conference being held in Munich, Germany between May 2-4.