After a career with Ford spanning more than 30 years, Dirk Willmann has retired from the company. He was director of material planning and logistics (MP&L) for Europe. The carmaker has confirmed that Martina Graser is replacing Willmann in that role.
Graser moves from her role as MP&L manager for vehicle logistics in Europe.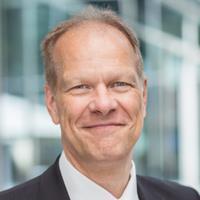 Willmann took over the role as director of MP&L in Europe from Matthias Schulz back in 2015. There he was responsible for the development of operating plans for the delivery of vehicles and engines covering all nine of Ford Europe's vehicle plants, as well as its five powertrain plants in the region.
His responsibility, which Graser now assumes, includes not only the full scope of logistics and production planning across Europe, but also leading logistics processes and shared responsibilities for operations in the Middle East and Africa, as well as Ford's joint ventures in Turkey and Russia. Willmann also participates in an integrated global MP&L team and cross-functional management groups for manufacturing, purchasing and sales.
Prior to his most recent job Willlmann held a variety of roles, mainly in the MP&L part of the business. He has been a member of Ford's MP&L department since 2000 and has overseen the development of skills and competencies for supply chain managers.
Amongst his achievements at Ford, Willmann played a leading role in cross-functional teams on global process re-engineering projects across all four business units.