Nicolas Maure (pictured) will take over as CEO of Groupe Renault operations in Russia and the Commonwealth of Independent States (CIS) from the beginning of May this year. The role is newly created as Renault moves from appointing chairmen of different regions to assigning CEOs of brands within them. Maure will report to Groupe Renault CEO, Luca de Meo.
Russia is Renault Group's second largest market in terms of production and sales, with the combined Renault and Lada brands.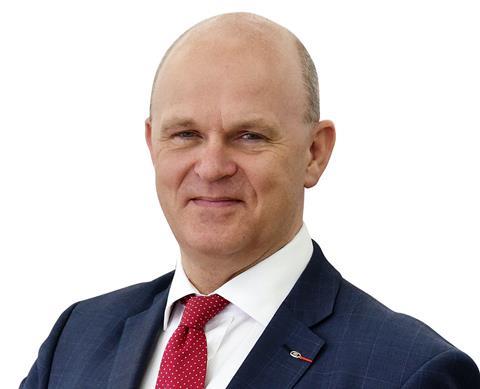 Maure moves from his role at Renault as executive vice-president and chief turnaround officer. The switch to head Renault in Russia marks a return to the country for Maure, having been president and CEO of Russian carmaker Avtovaz between April 2016 and May 2018. Avtovaz became part of Renault's Lada and Dacia business unit in January this year.
"Nicolas Maure's experience and knowledge of Russia and CIS will be an asset in this challenge," said de Meo. "The Turnaround mission, led by Nicolas since September 2020 with the objective of generating cash and returning to profitability by 2023, remains an absolute priority for the company."
Maure joined the Groupe Renault in 2000 as purchasing director for the Parts and Accessories Division, after a career at tier suppliers Valeo and Faurecia. He has held a number of executive roles at Groupe Renault companies, including vice-president, Powertrain at the Renault-Nissan Purchasing Organization (RNPO) and vice-president, Group Manufacturing Performance. In January 2014, Maure was appointed managing director of Groupe Renault Romania and CEO of Automobile Dacia.
The wider Renault-Nissan-Mitsubishi Alliance also recently announced top executive changes. Gianluca De Ficchy is replacing Véronique Sarlat-Depotte as Alliance executive vice-president (EVP) for purchasing and managing director of the Alliance Purchasing Organisation. Sarlat-Depotte will move to a new position as Alliance general secretary and will lead the Alliance Cooperation Office.