Robert Coleman has taken over as president of Road & Rail Services (R&RS), which provides third-party logistics services for railroads, shippers and equipment providers in North America, specialising in automotive logistics.
Coleman takes over from Kevin Brandon, who remains as executive president at the company, helping the leadership transition.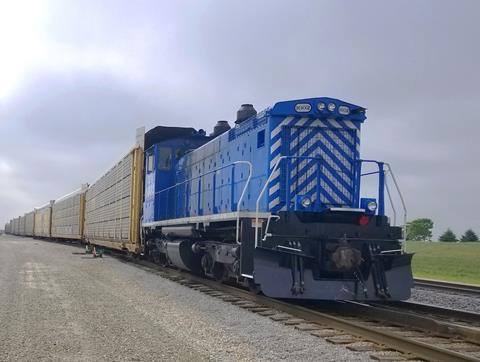 Coleman moves to R&RS from Restaurant Supply Chain Solutions, where he held executive roles in financial planning and process transformation over ten years, his last role being vice-president of internal audit and process governance.
"We welcome Bob into the R&RS family," said Brandon. "His track record, prior strategic planning experience and excitement about our business make him a great fit to join our team."
Coleman acknowledged the talented team his was joining and said that "safety, integrity [and] customer focus" were values he shared.
"I look forward to building on the foundation that Kevin has assembled, and to a future where we continue to unlock value opportunities for our customers," added Coleman.
Earlier in July R&RS bought Florida-based Southern National Track Services, which provides construction, repair and maintenance services for the rail industry. R&RS said the acquisition expands the geographic reach of R&RS' Track Services Division deeper into the south-eastern US.
"The additional scale provided by this acquisition enhances our company's ability to provide critical infrastructure solutions for public and private organisations across a wide range of industries," said Brandon. "We are excited about this strategic acquisition, and pleased to welcome the Southern National Track team to the Road & Rail family."