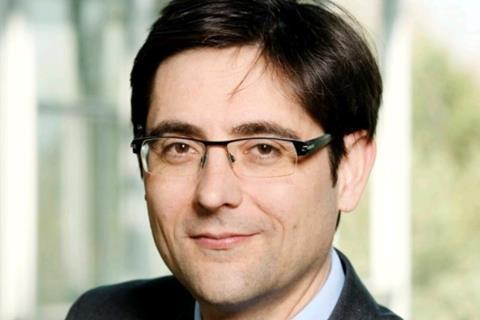 Jean-François Salles (pictured) has taken over as global vice-president of supply chain at the Renault-Nissan-Mitsubishi (RNM) Alliance, replacing Mark Sutcliffe who moved to become senior vice-president of the Alliance LCV business unit, effective June 1.
Salles moves from his role as Alliance global director of supply chain, a role he held for more than four and a half years. He first joined the Renault Group in 1996 as a project manager in trim and chassis logistics, and continued with the company in plant and supply chain quality management. He became director of supply chain for Europe at Renault in 2015.
Meanwhile, Mark Sutcliffe joined Nissan in 1991 and held various positions in production, quality, engineering and production control at Nissan's Sunderland plant before being appointed vice-president of supply chain management and purchasing at Nissan Europe in 2007. He became the first leader of Alliance Logistics Europe in 2009, when the companies reorganised supply chain and logistics functions, before leaving for a four-year spell with Rolls Royce Group. Sutcliffe rejoined Renault-Nissan as vice-president of Renault Group Supply Chain and became Alliance global vice-president of supply chain management in April 2014.
The RNM Alliance recently announced a new cooperation business model to enhance the competitiveness and profitability of each partner company. The plan involves what the company calls a leader-follower scheme for vehicles, including greater standardisation across platforms and upper body modules, and a focus on one 'mother vehicle' or leader car and so-called 'sister vehicles' engineered by the leading company, with the support of the followers' teams. The leader-follower scheme is expected to deliver model investment reductions of up to 40%.
Earlier this year Mark Sutcliffe talked to Automotive Logistics about how the RNM Alliance is tackling market upheaval and technological transformation with manufacturing and logistics synergies.