The automotive industry is undergoing a technological transformation and facing upheavals in key markets, but the OEM's senior vice-president of industrial strategy and supply chain management believes there are ways to successfully tackle these changes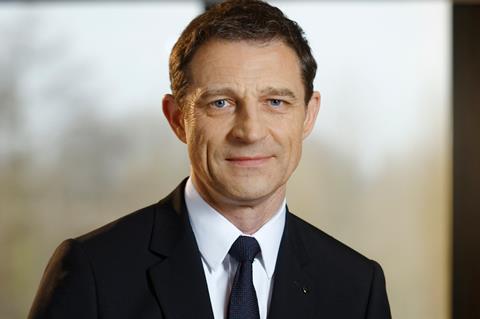 The Renault-Nissan-Mitsubishi Alliance is a good example of one of the trends that are gathering pace in today's automotive industry: consolidation. Having consisted of Renault and Nissan since 1999, the group brought Mitsubishi into the fold in 2016 – and in doing so moved into third place by sales volume among global vehicle-makers.
The acquisition of a controlling stake in Mitsubishi was not just about picking up more sales, however; it was about joining forces in an increasingly difficult operating environment, and finding efficiencies and cost-savings across multiple business functions. Last year, Mitsubishi's first as a full member, the Alliance duly achieved a 14% increase in annualised synergies to €5.7 billion ($6.3 billion) as a result of "cost savings, incremental revenues and cost avoidance", the company said in a June statement.
In an exclusive interview with Automotive Logistics at the Renault Connect office in Paris, France, Mark Sutcliffe, senior vice-president, industrial strategy and supply chain management for the Alliance, speaks of the pressures facing OEMs as the industry transitions into a new era of mobility.
"One of the ways to achieve scale, to amortise the fixed costs, is through consolidation. I believe there are serious and compelling reasons why we will see that continue" – Mark Sutcliffe, RNM Alliance
"The investments we are needing to make at the moment, in things like connected, electric, autonomous vehicles – plus a tranche of regulation and legislation – drive a certain level of investment requirement; those are unavoidable forces to push for scale," he states.
"I see the logic of the pressure for investment and the benefits of scale – which have always existed in our industry – continuing, and one of the ways to achieve the scale, to amortise the fixed costs, is through consolidation. I believe there are serious and compelling reasons why we will see that continue."
The increasing tendency to consolidate or form strategic partnerships is occurring throughout the supply chain, with recent examples including component makers Magneti Marelli and Calsonic Kansei, which merged in May 2019, and Faurecia and ZF, which announced a collaboration in 2017.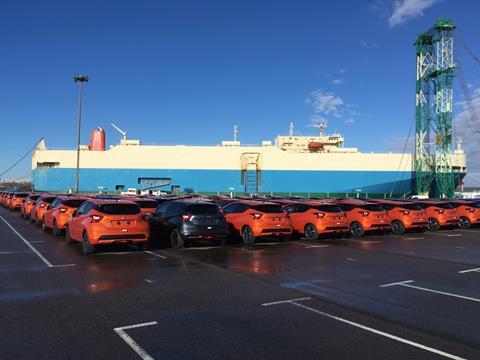 On the OEM side, Volkswagen and Ford declared in July this year that they would collaborate on electric vehicles (EVs) and self-driving technology. An even more ambitious example emerged in November, when Groupe PSA and Fiat Chrysler Automobiles announced plans to merge and create the world's fourth-largest vehicle-maker.

Discussions are ongoing, but a finalised deal would have significant implications for manufacturing, supply chain and logistics, and would require substantial adjustment across the two OEMs and their partners.
For the Alliance, its prior experience of uniting Renault and Nissan has helped to make the integration of Mitsubishi a smooth process, according to Sutcliffe.
"It's been a very fast start, because we had a lot of experience in how to do that [from] the years developing synergy between Renault and Nissan. So adding a third partner wasn't a huge strategic challenge. It was almost more of the same in terms of adding their volume and their activity," he explains.
Manufacturing and logistics synergies
Today's Alliance has a converged engineering function that enables its members to share R&D and investment costs, as Nissan and Mitsubishi have done for the development of next-generation Kei cars. Meanwhile, the Alliance Purchasing Organisation (previously the Renault-Nissan Purchasing Organisation) centralises the sourcing of parts, equipment and tooling, global contract negotiations and common utilities sourcing around the world.
In manufacturing, the group uses shared platforms to produce certain vehicles, such as the Datsun Redi-Go and Renault Kwid, and engages in cross-manufacturing, for example making the Renault Alaskan (on a Nissan platform) at Nissan plants in Cuernavaca, Mexico and Barcelona, Spain.
"In my years in supply chain it feels like, for a number of reasons, things have got more volatile, less certain, more complex and indeed we often see levels of ambiguity which we have to manage" – Mark Sutcliffe, RNM Alliance
On the light commercial vehicle side, a converged business unit created in 2017 has maximised cross-development and cross-manufacturing, generating cost and technology synergies. By June 2018, this meant the Alliance had cornered 77% of the market in this segment, with 18 models across Renault, Nissan and Mitsubishi.

Some of the latest synergies include: the adoption by Mitsubishi of Nissan Sales Finance and Renault RCI Bank and Services capabilities; benchmarking by Nissan and Mitsubishi in the Asean region; and the sharing of spare parts warehouses by the three members in Europe, Japan and Australia.
Since Mitsubishi has a relatively small share of the European market and does not manufacture vehicles in the region, most of the synergies involving the Alliance's newest member, whether inbound or outbound, are focused on Asia.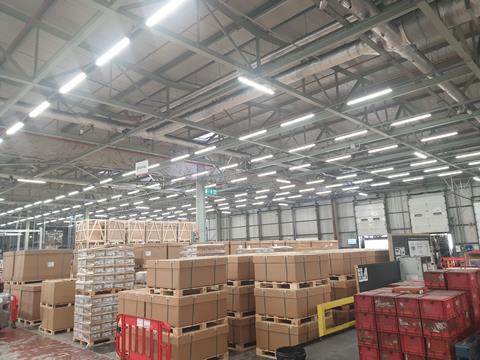 "For instance, in Japan we are transporting significant numbers of finished vehicles on common transport systems between Nissan and Mitsubishi," says Sutcliffe. "Likewise, on the inbound transport side we've also got synergies with Mitsubishi in Thailand and Indonesia, all of the countries, in fact, where two or three of the companies in the Alliance have activities in the same area. Almost everywhere that Mitsubishi is operating on the logistics front, we have a synergy already identified and implemented."

The company's statement from June 2018 said that the cost of vehicle transportation out of Thailand had also been "significantly reduced" in 2017 because Nissan and Mitsubishi combined shipments from their plants to their dealers.
Asked whether there is room for yet more synergies, Sutcliffe says the Alliance is continuing to identify and implement them, while pointing out that the "low-hanging fruit" has been taken. He adds that more sophisticated, broader solutions are now being implemented.
"For instance, some of the product application of each other's assets, we are working on that for the next generation of vehicles and that will also introduce further synergy opportunities," he states.
Connected and autonomous vehicles
Speaking of that next generation of vehicles, Sutcliffe sees advantages for logistics in connected and autonomous technology, once it moves beyond the trial stage, and little in the way of disadvantages in electrification, which some in the industry regard as a challenge. He describes the rise of self-driving technology as "a real opportunity" to improve efficiency in future transport scenarios.
"You can imagine in a controlled environment, such as a compound or a first or last point of rest in a port operation, you've got a perfect area for vehicles to be driving autonomously, without some of the complexities that you have in an open, urban environment. It's a perfect area to optimise logistics flows when [vehicles] become autonomous," Sutcliffe explains. "Why can't a vehicle load itself onto a vessel or a transporter? It's completely reasonable to anticipate that happening."
"Why can't a vehicle load itself onto a vessel or a transporter? It's completely reasonable to anticipate that happening" – Mark Sutcliffe, RNM Alliance
Such a development could not only reduce the manual workload at certain points in the transport network but also help to tackle the driver shortage afflicting the logistics industry in various parts of the world, including Europe and North America. Yet even before passenger vehicles themselves reach full autonomy, driver-assist and other automated technology are starting to come into logistics; Sutcliffe gives the example of convoying (or platooning) trucks, in which connectivity is used to link multiple trucks and control them in transit with just one lead driver.
"A vehicle is unlikely to deliver itself completely from manufacturing plant to the consumer's home or to the dealership, but I do think part of the journey can be autonomous, therefore efficient and safe, and at lower cost for the industry," states Sutcliffe.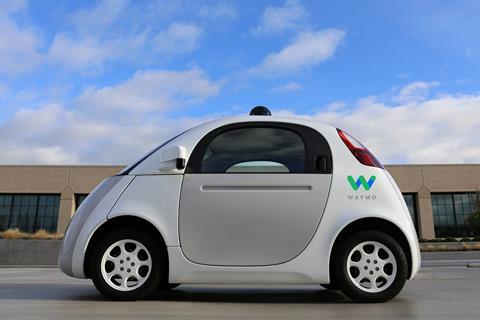 He confirms that the Alliance is exploring self-driving technology. On the passenger vehicle side, one example is Renault and Nissan's new partnership with self-driving specialist Waymo, which was announced in June 2019. Renault and Waymo are already working on setting up an autonomous mobility service in France that will run between Charles de Gaulle Airport and La Défense, just outside central Paris, in time for the 2024 Olympics.
Time will tell if the project hits its target, but in Sutcliffe's opinion it is "a concrete commitment" that goes beyond the usual boasts tossed around the industry about autonomous vehicles; it has a declared route and timeframe, plus participants ranging from OEMs to local authorities and a platform provider.
Looking at the industry as a whole, though, it is not clear when will be the tipping point that sees the challenges of autonomous vehicles superseded by the benefits. "I think that's very difficult to predict, because everybody who is involved in autonomous vehicles recognises the complexity of the reality of the situation – but it is coming," Sutcliffe says.
Accustomed to EVs
However, Sutcliffe does not regard the shift towards EVs in the same way. Many in the industry speak of the challenges of EVs from a logistics perspective, both on the inbound and the outbound side. This is due to factors such as their lithium-ion batteries (hazardous and requiring special packaging, transportation and storage, plus regulatory compliance), greater vehicle weight (affecting load factor) and a need for charging stations at compounds and other facilities (requiring facility investment).
Sutcliffe, however, believes EVs are neither a big challenge nor a transformative event. The Alliance itself is in a strong position when it comes to electrification, having been quick to establish battery-electric models in its line-up; the Nissan Leaf and Renault Zoe, the group's highest-volume EVs, have been part of its production and logistics operations for almost a decade now.
"I personally don't subscribe to the huge fear that some people are promulgating around the industry that EVs are a nightmare for logistics and are going to transform the industry" – Mark Sutcliffe, RNM Alliance
"We have a lot of accumulated experience in manufacturing EVs and also in the logistics aspects that are particular to an EV. And I, personally, don't subscribe to the huge fear that some people are promulgating around the industry that EVs are a nightmare for logistics and are going to transform the industry," says Sutcliffe.
While acknowledging that moving an electric battery and motor is different from transporting an internal combustion engine (ICE), he sees the necessary process changes as "a normal, additional tuning of our approach and something that we've got the skills and the capability to address".
Sutcliffe draws a parallel with the introduction of airbags in the 1970s and 1980s, when these items received a hazardous goods classification. "It was [supposedly] going to be very difficult for all the logistics companies, but actually we managed it as an industry – the suppliers, the manufacturers and the logistics providers – in a very controlled fashion," he states.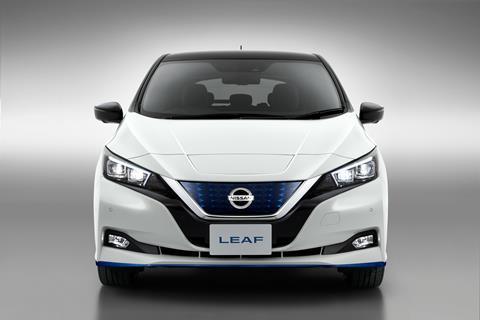 Another difference that needs to be overcome is the higher average price of EVs, which Sutcliffe referred to in his presentation at the Automotive Logistics Global Munich conference in Germany in July.

Asked during the interview whether logistics costs can be improved to boost the profitability of EVs, Sutcliffe suggests that plenty can be done. For example, inbound logistics processes are today optimised for ICE vehicles, but when volumes of EVs eventually rise it will make sense to tailor those processes for EV parts instead. "It's like when anything is new, it tends to cost more. When you have higher volumes and a more reliable running process then you extract costs," he explains.
The Alliance has plans to introduce 12 new EVs and electrify 30% of its total volumes by 2022, just over two years away. While pointing out that growth in sales of all types of vehicles is currently weak in most parts of the world, including previous hotspots such as China, India and Russia, Sutcliffe is confident that the industry will see the EV segment expand.
"I think when the cost positioning of EVs, the range anxiety and some of the other challenges to mass market adoption are mitigated we'll see the percentage of [electric] vehicles and the overall volume increase significantly. It's a natural progression," he says.
Handling complexity and uncertainty
For Sutcliffe, the biggest challenge has little to do with changing vehicle technology and much more to do with a fluctuating operating environment – a situation he likes to describe using the old acronym 'VUCA', which stands for 'volatility, uncertainty, complexity and ambiguity'.
"In my years in supply chain it feels like, for a number of reasons, things have got more volatile, less certain, more complex and indeed we often see levels of ambiguity which we have to manage," he states. "Almost all areas of our business are coming under increased levels of uncertainty. That may be caused by political, environmental, technological, legislation [factors] – there's a whole host of different origins of that uncertainty and the increasing complexity."
Added to this list is the trend toward production localisation, which means that major OEMs tend to have manufacturing and logistics operations spread across different regions of the world, rather than simply exporting from their home territory.
"We've got to modify our skill set to be more anticipatory, better at modelling, better at contingency planning and looking at the eventualities" – Mark Sutcliffe, RNM Alliance
"When you operate at the scale of the Alliance there's almost always something happening somewhere in the world which you can consider to be an unexpected event. That wasn't true two decades ago, when we operated in a region or in a country predominantly," he explains. "That's something that supply chain has learnt very well to manage, but it continues – and I think the reactivity increases," he explains.
"We see things happening very quickly nowadays, whereas previously you could maybe sense a theme developing and see things evolving," Sutcliffe continues. "Now it can be almost overnight; something just drops open and the rules of the games have changed."
As for how OEMs can tackle such unsettled (and unsettling) conditions, Sutcliffe believes the answer lies in better modelling and adaptable processes, supported by smart technology and a suitably skilled workforce.
"We need systems and technology which can manage some of that complexity, and we've got to modify our skill set to be more anticipatory, better at modelling, better at contingency planning and looking at the eventualities, rather than a single plan [saying] we're going to do A, B, C. We often skip the B because the C becomes more important, or we introduce A to D because things change," he states.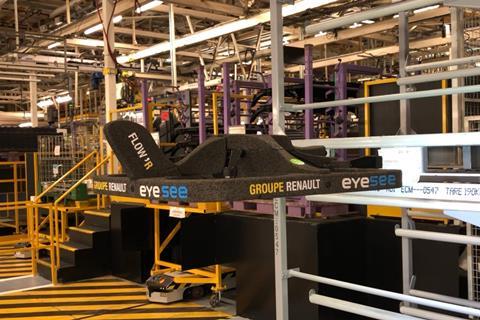 Sutcliffe believes that planning has already become more dynamic and that this is underpinned by technology such as tracking systems. "If we can have visibility of what's going on in the supply chain we are much better equipped to react, and then we can take an even more step-back approach and understand the big picture, be proactive and anticipate changes – rather than waiting for them to happen and then reacting," he says.
As the cost of tracking has come down and the reliability of the systems has increased, and with it the availability of accurate data, the technology has become fundamental. "It's no longer a 'nice to have' [or] added service, it's just a basic requirement in the industry; we should be able to track and trace everything to optimise the supply chain," states Sutcliffe.
Connected vehicles will also add substantially to this enhanced visibility. "When a vehicle can tell you where it is and what it is doing itself, rather than a secondary system interrogating the vehicle or checking the vehicle position or status, that's a big step forward. So yes, connected vehicles are a big part of our track-and-trace capabilities," he says.
Smarter about technology investments
Besides tracking technology, the digital toolbox now available to OEMs and their logistics providers for improving modelling, providing visibility and tackling disruption includes artificial intelligence, machine learning, automation and an array of industry 4.0 technologies. These can be used for specific tasks such as quality assessment, analysing vehicle flows and optimising the transport network. "It's almost every area of the business that's being transformed by digital and technological advances," says Sutcliffe.
"What really becomes the challenge is not the availability of the technology, it's making sure that you prioritise where the investment and return has the best ratio. What are the priorities? Because we can't tackle everything."
Besides the day-to-day examples already in operation, Sutcliffe says the application of technology to future vehicle programmes is also "a huge area of expansion". For instance, virtual reality equipment can be used to develop packaging for a component at the same time as the part itself is still being worked on. This means that, before getting to the stage of cutting a piece of metal or plastic, the manufacturer can be certain the packaging will be efficient, ergonomic, collapsible and sustainable, and any other quality that is required, Sutcliffe explains.
"I think it's very strange: one of the areas in automotive logistics where we've seen a distinct lack of innovation and development is in the physical means we use to transport vehicles" – Mark Sutcliffe, RNM Alliance
He believes that the "new paradigm" of industry 4.0, with its diverse innovations, is rapidly transforming the planning aspects of the supply chain, manufacturing and indeed the entire logistics chain. However, there is one aspect of the industry that he feels has stagnated instead of experiencing technological progress.
"I think it's very strange: one of the areas in automotive logistics where we've seen a distinct lack of innovation and development is in the physical means we use to transport vehicles. In my not-so-few years in supply chain I've seen very little advancement or development in the trucks, the trains, the barges, the vessels that we use to transport vehicles. Most of the innovation we've seen is in systems and the non-physical aspects of the situation," he states.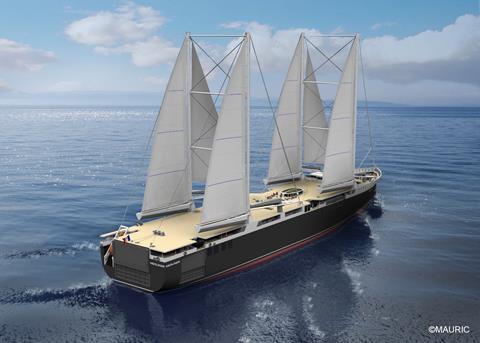 Asked about the reason for this inertia on the outbound side – which others in the industry have also lamented – Sutcliffe suggests that logistics providers have not regarded innovation as a "key tenet" of their business. Putting money into novel solutions does not necessarily deliver a direct return within a short timeframe, and so under-investment in the industry has stifled innovation.
"You've got to take, to some extent, a leap of faith when you're investing in innovation; you've got to believe that the benefits will come," he says. "If you try and manage innovation on a one-year payback it becomes very difficult and you quickly lose the real innovation, and you go back to an incremental improvement scenario rather than looking at a step change."
Renault Group itself has moved to address the lack of innovation in outbound logistics by taking a leading role in a project to develop a wind-powered vessel for the transportation of finished vehicles, in partnership with a start-up called Neoline (see box below). In two or three years, Sutcliffe says, this ship will be sustainably carrying vehicles across the Atlantic.
"It seems strange that that's developed by a start-up and supported by an existing OEM rather than anybody who is actually in the logistics business," Sutcliffe observes. He believes there are physical innovations to be had, but does not see the logistics business proposing new solutions.
"That's something we've really got to think carefully about as an industry because I'm convinced there are opportunities."
Facing into the wind
Renault Group announced a partnership with Neoline, a designer and operator of cargo ships, in November 2019, with the stated ambition of creating a new maritime transport solution and reducing carbon emissions from ocean shipments. The idea behind the three-year collaboration is to construct wind-powered cargo ships capable of transporting containers and finished vehicles in an environmentally-friendly way.
Two specially designed vessels will be built by the end of 2021, to operate a pilot route between Saint-Nazaire, on the west coast of France, the archipelago of Saint-Pierre and Miquelon, just south of the Canadian island of Newfoundland, and the eastern seaboard of the US.
A concept ship has already been developed and is claimed to reduce CO2 emissions by 90% through the use of wind power "combined with a cost-cutting speed and optimised energy mix". The 136-metre ro-ro vessel has a 4,200 sq.m sail area and features technologies derived from both the maritime transport industry as well as competitive sailing. Its carrying capacity is 280 20-foot equivalent units or 500 cars.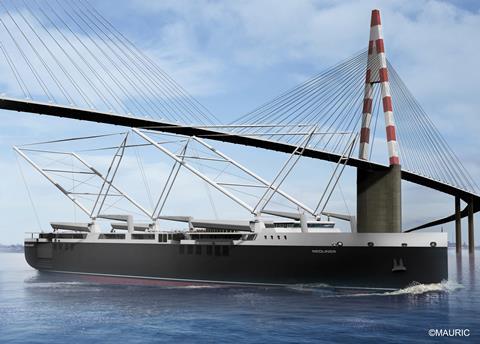 Neoline, which is based in Nantes, France, was founded in 2015 by a team of maritime professionals aiming to transition the shipping industry into a more ecologically responsible business. The company believes that its vessel design will "make transport more logistically and economically proficient, while also setting the bar for energy efficiency".
The partnership was announced at the Assises de la Mer maritime conference, when Renault Group said that the project with Neoline would contribute to the environmental management of its logistics chain, in which nearly 60% of its parts and vehicles are transported by sea. The Group has a target to cut its overall carbon footprint by 25% by 2022 (compared with 2010), with its supply chain operation targeting a 6% reduction compared with 2016.
"Groupe Renault's objective is to reduce the environmental impact of each vehicle throughout its entire lifecycle, from parts transportation up to delivery and end-of-life processing," said Jean-Philippe Hermine, the company's vice-president, strategic environmental planning. "In the context of our strategy to explore new sustainable mobility solutions and to continue along the road to reducing our carbon footprint, the solution designed by Neoline, which combines energy efficiency and operational relevance, has truly captured our attention".
Jean Zanuttini, CEO of Neoline, stated: "Considering that the traditional sea freight accounts for nearly 3% of CO2 emissions in Europe, Neoline aims to build an innovative French solution to address a global environmental challenge while remaining within an industrial and competitive framework, with the support from its partners."
Work in progress
For Sutcliffe, there are three main areas which the Alliance – and the wider industry – needs to work on: improving sustainability; harnessing the power of technology; and tackling volatility.
On sustainability, he says that all supply chains – not only automotive – will be "inextricably" linked with this going forward, "because transport is waste and we need to manage that situation as best we can for the future of the planet, and social responsibility is on everybody's agenda".
As for the power of technology, he notes the "huge opportunity" to transform supply chains through both available and emerging technology. "How a supply chain can transform utilising the technology is a real differentiator between the ones that will be great and the ones that will be also-rans," he says. Factored into that should be a long-term perspective on investment.
With regard to volatility in the operating environment, he says supply chains need to anticipate and respond to changes in the geopolitical, environmental and legislative milieu in which the industry operates. A flexible strategy that can adapt to a volatile demand scenario is therefore needed to tackle the lack of a clear future for the industry, Sutcliffe believes. That future may be uncertain but he points out that it is also dynamic, and companies which stay alert can benefit: "You can survive and thrive when you change quickly."
"We've got to get to a place where we are mature enough to see collaboration with what were traditionally competitors" – Mark Sutcliffe, RNM Alliance

Something that cuts across all of these things and which the automotive industry should also look at, in Sutcliffe's opinion, is collaboration. There tends to be a lot of talk about the need for more cooperation and little in the way of action, but he says there is now "a need for a breakthrough". Despite the current inertia, he believes greater collaboration is on the way.
Sutcliffe says this could take two routes: greater trust and transparency in existing relationships between OEMs, suppliers, transport providers and dealerships; and new partnerships between players that have until now acted as pure competitors.
He suggests these new collaborations could take the form of a response to legislation, such as systems and standards to manage new developments like EVs and their lithium-ion batteries. Presumably the same could apply to connected and autonomous vehicles.
"We've got to get to a place where we are mature enough to see collaboration with what were traditionally competitors. Where that collaboration starts and finishes is a little bit more complicated."